UnicornGo is blockchain based online game with elements of augmented reallity where users can raise, breed or create new varieties with the help of the in-game alchemical laboratory and trade totally unique unicorns. Each Unicorn has its own specific traits and attributes that can be passed down and modified through various breeding generations. Beautiful fantasy world is filled with stylish and graceful mythical cryptocreatures.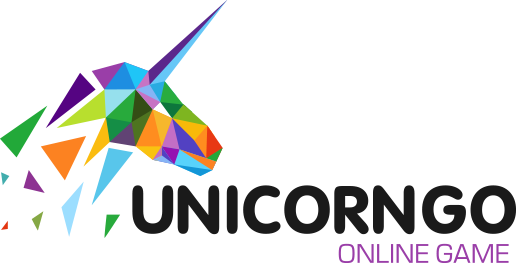 Starting 10 March 2018 you can buy the first generation GEN-0 unicorn on the game web site – play.unicorngo.io. The sale of GEN-0 will last until 30 000 unicorns are sold, after which no new GEN-0 unicorns will ever be created again. All subsequent generations of unicorns will come from these GEN-0 generation. Genetic schemes are developed by geneticists from Research Institute and based on real interspecific gene linkages. Buying unicorns now users have an unique opportunity to become one of the founders of the new beautiful fantasy world. Furthermore, every purchaser of GEN-0 unicorn now has 30% higher chance to receive Legendary unicorn which will have unique visual stats, than it will occur in later generations. All the luckies who will randomly get the Legendary unicorn will also receive a special gift from UnicornGo team in the amount of 10 000 USD!
Buying of the unicorns is only the first step. In the second quarter of 2018, UnicornGo is going to introduce the new gadget that will allow users to control the unicorns with the power of thought. The technological concept of neurodevice developing together with the innovative startup Basis Neuro, and the gadget's design is developed under the guidance of the famous designer from Tesla. The next step is integrating the UnicornGO interface with the Augmented Reality system, created in cooperation with Izetex.
Users can buy unicorns with Ethereum or its own in-game currency – CandyCoin. The tokens are based on Ethereum smart contracts, with a limited release of 12 000 000 tokens. CandyCoin is used on the in-game marketplace to buy/sell/exchange unicorns, plots of land, candy tree seeds to grow food for unicorns and other fairy tale accessories. In the future, smart contracts of mythical world will use the Universa network which features zero transaction fees and high transaction speeds. CandyCoin tokens are already listed on ForkDelta market place and will be listed in other exchanges in the near future.
UnicornGo is one of the most interesting examples of how the technology can be deployed to create a decentralized and flexible marketplace for digital goods. Using MetaMask allows more browser-based Ethereum integration and UnicornGo is one of the earliest examples of this type of game. We are likely to see more examples of this type appear in the coming years.
UnicornGo is supported by an extensive team that is highly experienced in the field of software and has very strong partners and advisers board. The game deservedly attracts the interest of gamers, collectors, investors and users in that it contains many modern interesting points such as transparent blockchain technology, characteristic neural control, trend platforms, extended gameplay, augmented reality and realistic genetics and personalization.
Get more information about the UnicornGO, read the white paper or purchase collectible GEN-0 unicorns and get chance to win legendary unicorn and 10,000 USD gift: https://play.unicorngo.io