Youtube competitor Viuly is pleased to announce the airdrop of 458 000 000 tokens to over 960 000 Ethereum holders is now complete, with the decentralized blockchain video platform viuly.io scheduled to connect to the mainnet on December 15, 2107.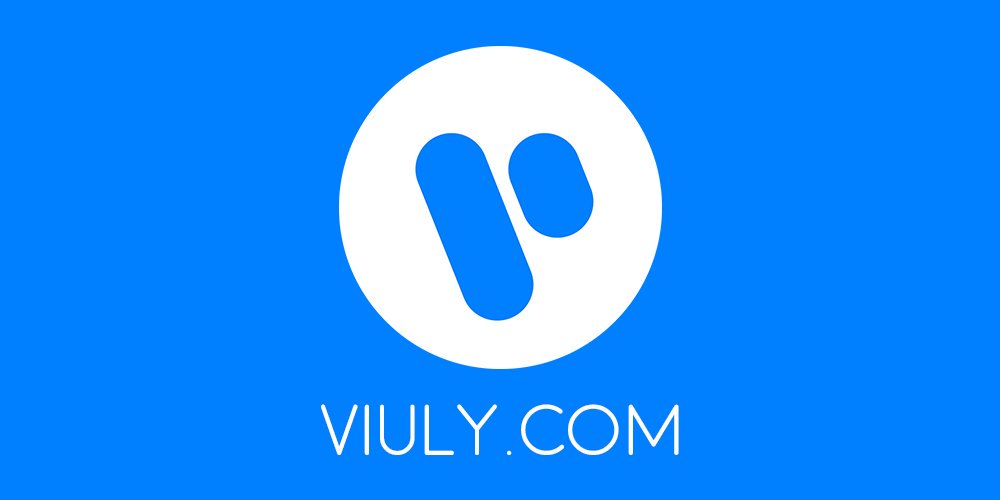 Blockchain based video platform Viuly is excited to announce its airdrop of VIU tokens to over 960 000 Ethereum holders is now complete; the initiative is aimed at driving mass adoption of the decentralized video platform at viuly.io which is powered by the VIU token. Everyone who had some ETH in their Ethereum wallets when the snapshot was taken on November 5th can view their tokens in their wallet by using the following settings to add a custom token:
Address: 0x519475b31653E46D20cD09F9FdcF3B12BDAcB4f5
Name: VIU
Decimals: 18
The alpha of the video platform at viuly.io currently has over 40 000 registered members, and over 10 000 unique visitors daily, with over 2500 video channels created so far.
As soon as the decentralized video platform is connected to the mainnet on December 15th, advertisers will be able to buy VIU on exchanges and use them to advertise their video, pre-roll video ads, and banner ads on the platform. Content creators and video uploaders will also be able to withdraw their VIU token earnings and trade them on supported exchange platforms.
Viuly is currently trading for BTC and ETH on Bit-z: https://www.bit-z.com/trade/viu_btc and Etherdelta at: https://etherdelta.com/#VIU-ETH
More supported exchange platforms are coming soon.
The Viuly team is inviting advertisers to test out the video platform, as well as inviting youtubers to also upload their videos on Viuly's decentralized video platform, to begin to earn more from their videos.
About Viuly
Viuly's mission is to disrupt the multi-billion dollar industry of online video sharing with its blockchain-based solution. Through decentralization and transparency, it aims to create a fair and open video network operating on an equitable model of revenue sharing.
VIU tokens are the native currency powering the Viuly video platform. They are used to transfer value between advertisers, content creators and users.
Viuly will be a full-fledged platform for users and content creators to share and watch videos, while immediately earning rewards for their interactions. This revolutionary ecosystem will enable a fair, unrestricted environment to share, watch, and upload any content.
Viuly's revolutionary blockchain solution has already led to a firm backing of EUR 150,000 from blockchain investing firm Krypton Capital. Together with Krypton Capital's "smart money" philosophy, Viuly aims to establish strong ecosystems of related companies to grow values and revenues together.
Learn more on Viuly's website: https://viuly.com
Check out the Viuly Alpha video platform at: https://viuly.io
Trade VIU with BTC at: https://bit-z.com
Trade VIU with ETH at: https://etherdelta.com/#VIU-ETH
Read the Viuly Whitepaper: https://viuly.com/Viuly_Whitepaper.pdf
Chat with Viuly on Telegram: https://t.me/viulyofficial
Follow Viuly on Twitter: https://twitter.com/ViulyOfficial
Join Viuly on bitcointalk: https://bitcointalk.org/index.php?topic=2353646
Catch up with Viuly on Medium: https://medium.com/@Viuly
Media Contact
Contact Name: Ruslan Popa
Contact: support@viuly.com
Location: Tallin, Estonia
---
Crypo-Reporter.com does not endorse nor support product/service described in press release. Crypto-Reporter.com is not responsible for or liable for any content, accuracy or quality within the press release. Readers should do their own due diligence before taking any actions related to the promoted company or any of its affiliates or services.