Yashoda Hospitals Group from Hyderabad has acquired a parcel of land on decentraland, the most popular metaverse platform and has set up an experience zone to mark the 30+ years of healthcare service it has offered to the people. This makes Yashoda Hospitals the 1st Hospital in the country to set its footprint on a metaverse platform.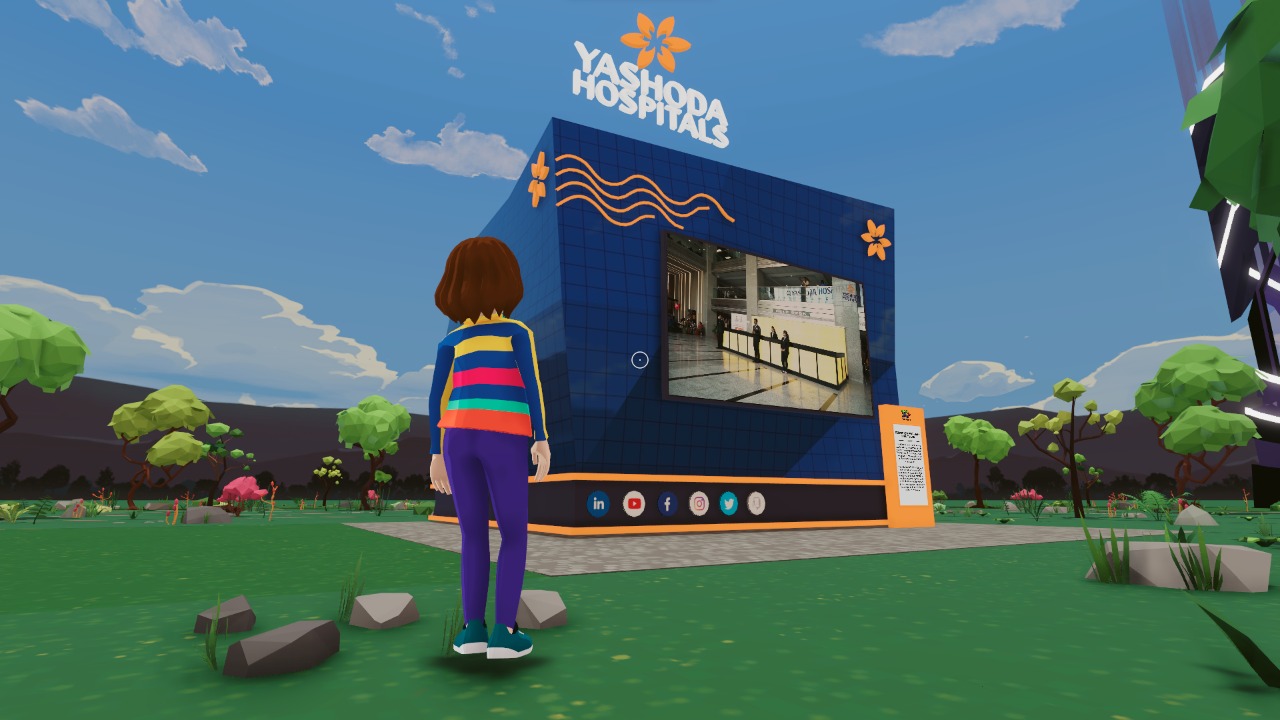 Dr. Abhinav Gorukanti, Director of Yashoda Hospitals, said, "Since the beginning we have aimed to be progressive as a group, we have many firsts to our accolade, including clinical excellence, infrastructure and innovation. We have been early adopters of digital technology that adds value to our ecosystem, from Web 1.0 to Web 2.0 and now Web 3.0."
"We believe the future will be driven by core technologies like the blockchain and Web 3.0, moving from a centralized to a decentralized ecosystem. Setting up our presence on decentraland is the first step towards our efforts and acceptance of decentralized tech, we will continue to upgrade and invest in making our digital infrastructure future ready," he added.
As and when the metaverse platforms and regulatory norms mature, Yashoda Hospitals intends to offer healthcare services to the people on the metaverse, create employment for metaversians as well.
The metaverse is a fusion of physical, augmented, and virtual reality. A public virtual world that may be accessed via the internet. It creates a "virtual world" experience by simulating human emotions and gestures. The metaverse encompasses the entire social and economic structure that exists in both the actual and virtual worlds.
About Yashoda Hospitals
Yashoda Group of Hospitals has been providing quality healthcare for 3 decades for people with diverse medical needs. Under astute leadership and strong management, Yashoda Group of Hospitals has evolved as a centre of excellence in medicine providing the highest quality standards of medical treatment. Guided by the needs of patients and delivered by perfectly combined revolutionary technology even for rare and complex procedures, the Yashoda Group hosts medical expertise and advanced procedures by offering sophisticated diagnostic and therapeutic care in virtually every specialty and subspecialty of medicine and surgery. Currently operating with 3 independent hospitals in Secunderabad, Somajiguda and Malakpet and an upcoming hospital (currently under development) in Hi-Tech city, Telangana which is expected to be one of the largest medical facilities in India and will be spread over 20 lakhs sq. ft. with a capacity of 2400 beds. With a constant and relentless emphasis on quality, excellence in service, empathy, Yashoda Group provides world-class healthcare services at affordable costs