Blockchain Transparency Institute (BTI), a group of blockchain data researchers and enthusiasts looking to bring more transparency and trust to the crypto sphere, released а report, detailing the real volume of the top 25 BTC trading pairs, listed on CoinMarketCap.
"During this time, [last three months] we have spent countless hours watching order books, analyzing volume data points, and speaking with market makers, high-frequency traders, and trade surveillance consultants. We have collected an enormous amount of data and we now feel confident to begin releasing these figures," the report says. "Also coming out of this data, we have discovered 4 different bot strategies which are used to inflate exchange volume numbers. Some of these bots appear to be set to different trading pairs depending on the time of day. Settings are changed based on current volume trends or hype around a given token for that time period."
Only three of CoinMarketCap's top 25 BTC pairs don't exaggerate numbers – Binance, Bitfinex and Liquid, according to the report. Other top crypto exchanges, including OKEx and Huobi, showed clear evidence of wash trading.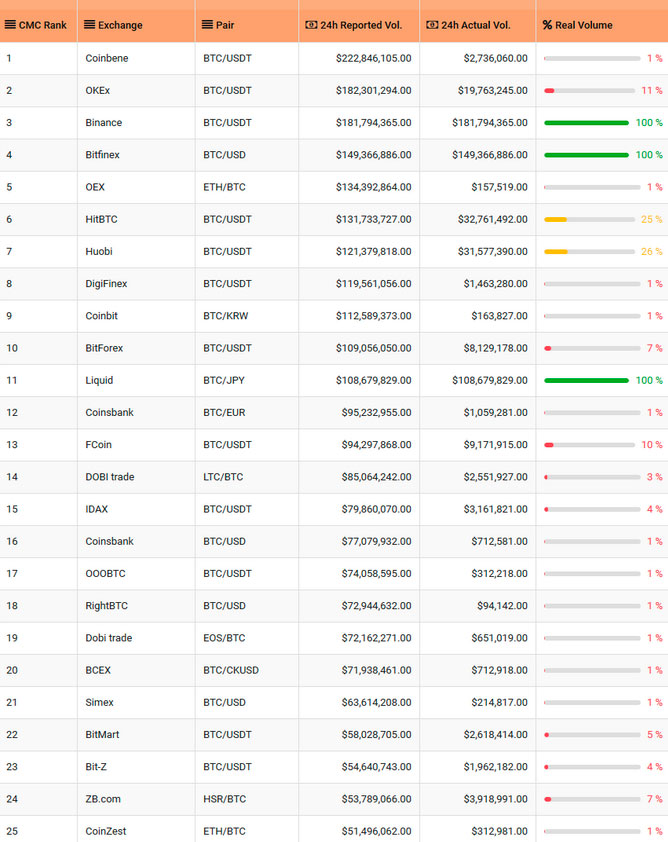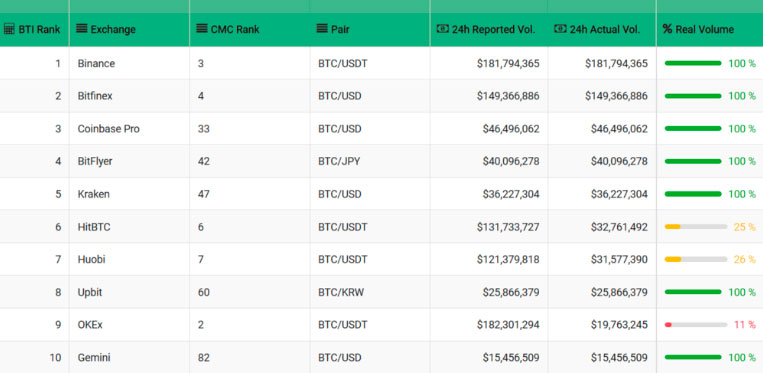 BTI has found that almost all of OKEx top 30 traded tokens are engaged in wash trading.
Huobi was also found to be wash trading many of their top 25 pairs volume numbers, but to a lesser degree than OKEx.
HitBTC's top 25 pairs has shown clear proof of wash trading as well.