China's Center for Information and Industry Development updated the rating of top crypto projects.
The eighth rating of most popular crypto projects has been published by China's Center for Information and Industry Development (CCID), research department of China's Ministry of Industry and Information Technology. The rating comes out every month. This time Ontology has been added to the list, making the total number of projects 34.
EOS has retained the leading position, Ethereum came second. Bitcoin has been downgraded to the 18th place, losing five spots since November. Hanging on the bottom are Litecoin, NEM and Decred.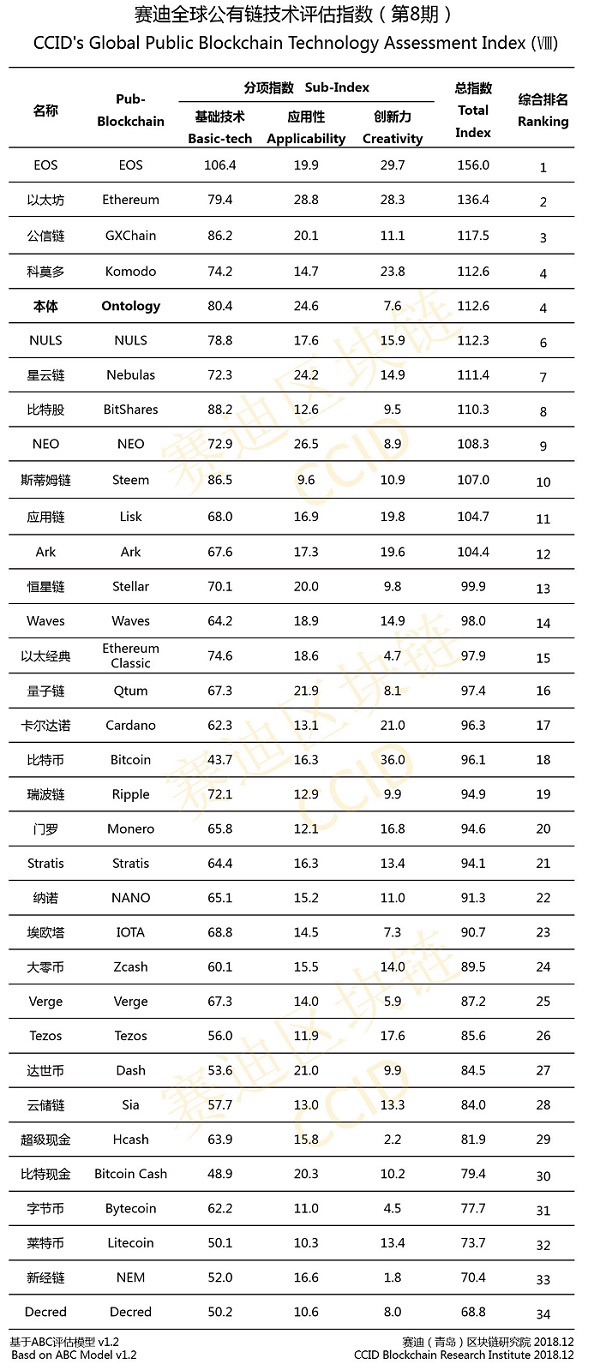 The projects are evaluated based on several criteria – technology, applicability and innovation. The valuation criteria are constantly improving, following recommendations of work groups and consultants.
The most advanced projects, according to CCID, are EOS, Bitshares, Steam, Gxchain and Ontology. The highest practical value has been bestowed onto Ethereum, NEO, Ontology, Nebulas and Qtum, whereas the innovation category is led by Bitcoin, EOS, Ethereum, Comodo and Cardano.