The blockchain and crypto world has transformed greatly in the recent past. Since last year, when bitcoin got into the global limelight, and its value thrust to unseen heights, millions of eyes have been gazing at new developments surrounding the space, be it ICO, government regulation, blockchain adoption, crypto exchanges, hacking, and what not.
A sheer volume of information has become quite overwhelming. A single news outlet like ours, no matter how prominent it might be, is simply not capable of enveloping the vast ocean of data. To stay afloat and navigate through this massive flow, one can use the help of news aggregators like CoinSpectator.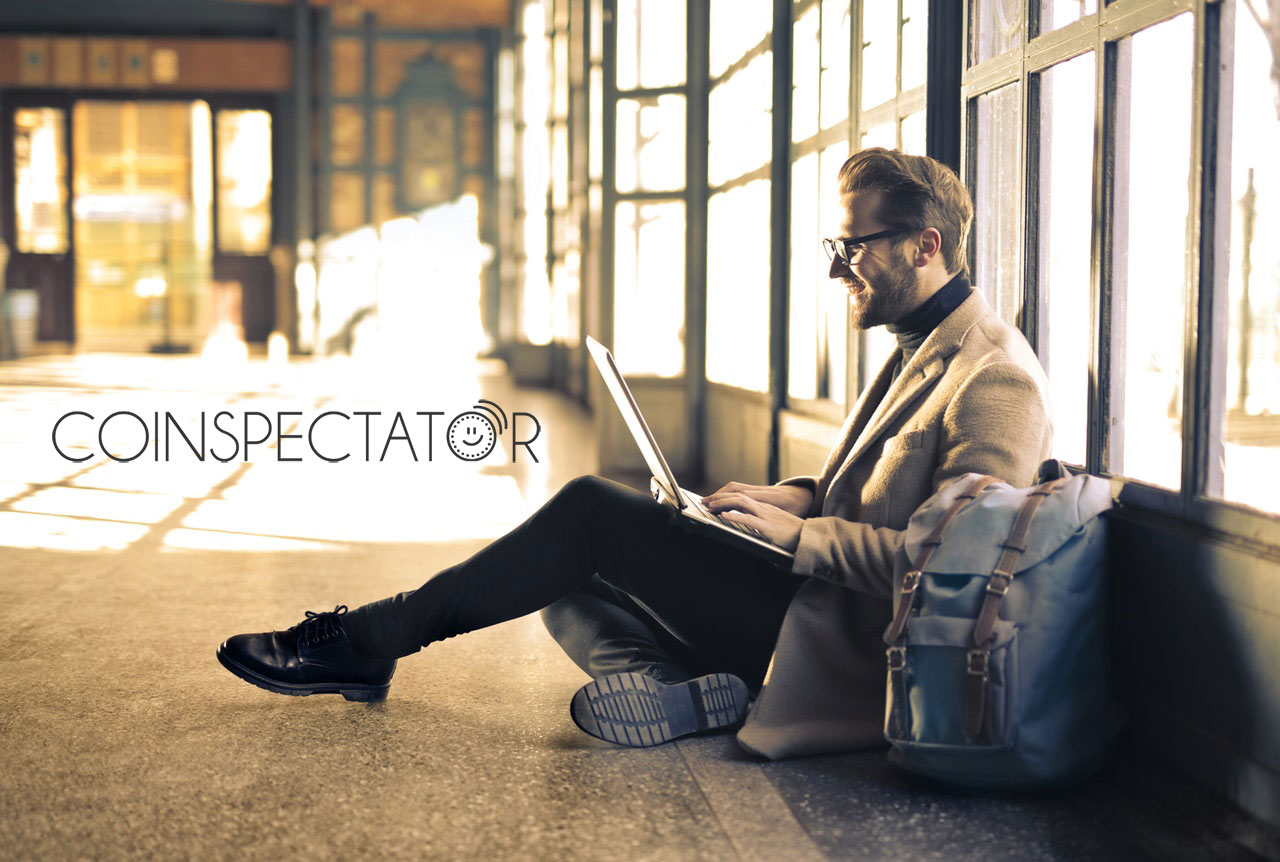 From what started as a mere cryptocurrency blog in 2013, CoinSpectator has grown into a diverse platform to allow traders, investors and professionals to be in touch with multiple news sources and ICOs aggregated in one directory.
Besides compiling all major news of blockchain industry in one place, CoinSpretator allows visitors to interact with the website and provide feedback on a particular news piece.
CoinSpectator is designed in a minimalistic manner, and allows visitors to navigate smoothly across the website. The left panel contains the menu, divided into two main sections: news aggregator and ICOs directory. The left column provides recent headlines, the right column shows the body of the selected news.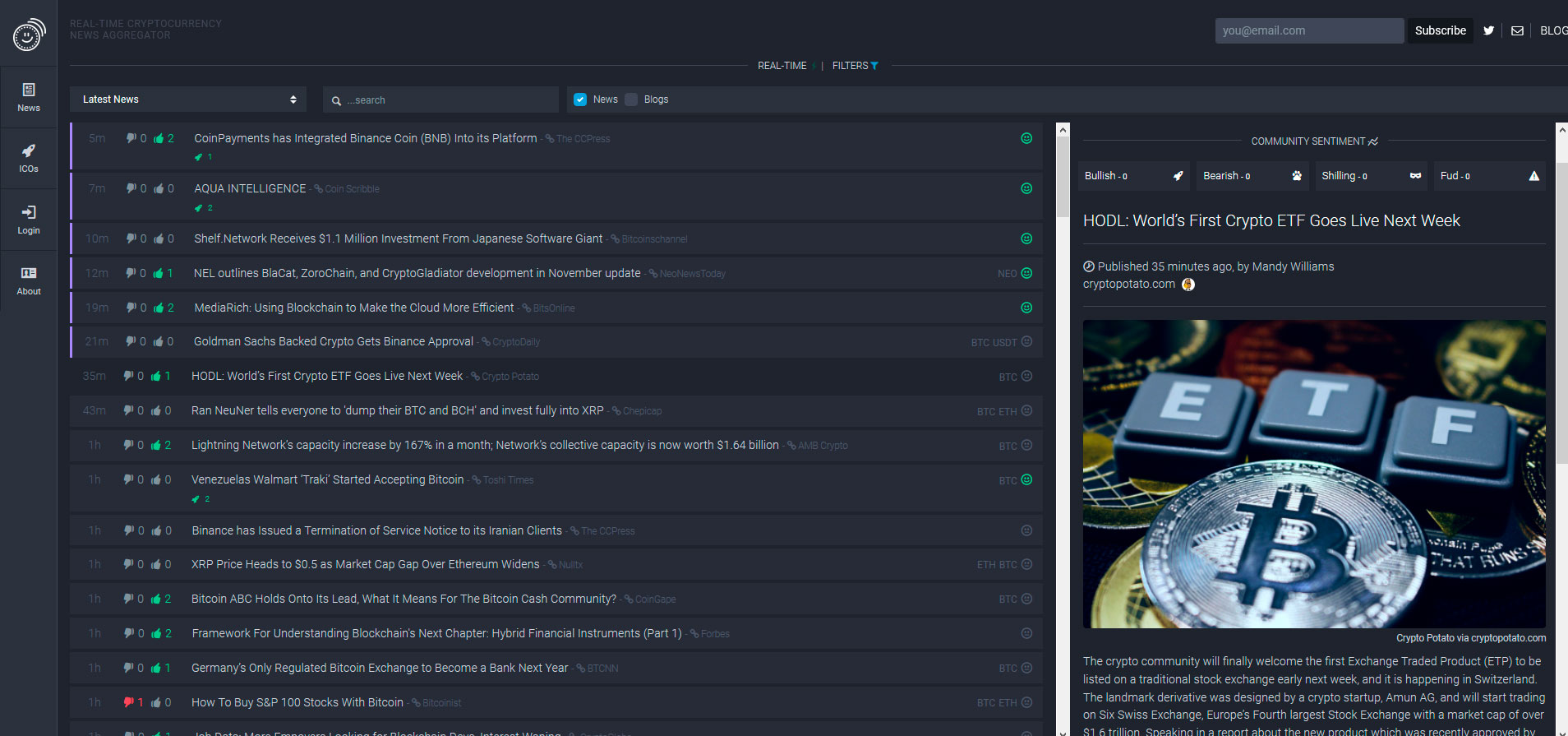 The search function on the top allows you to find stories about particular cryptocurrency in an easy way. For example, below is the selection of the news stories related only to Vechain.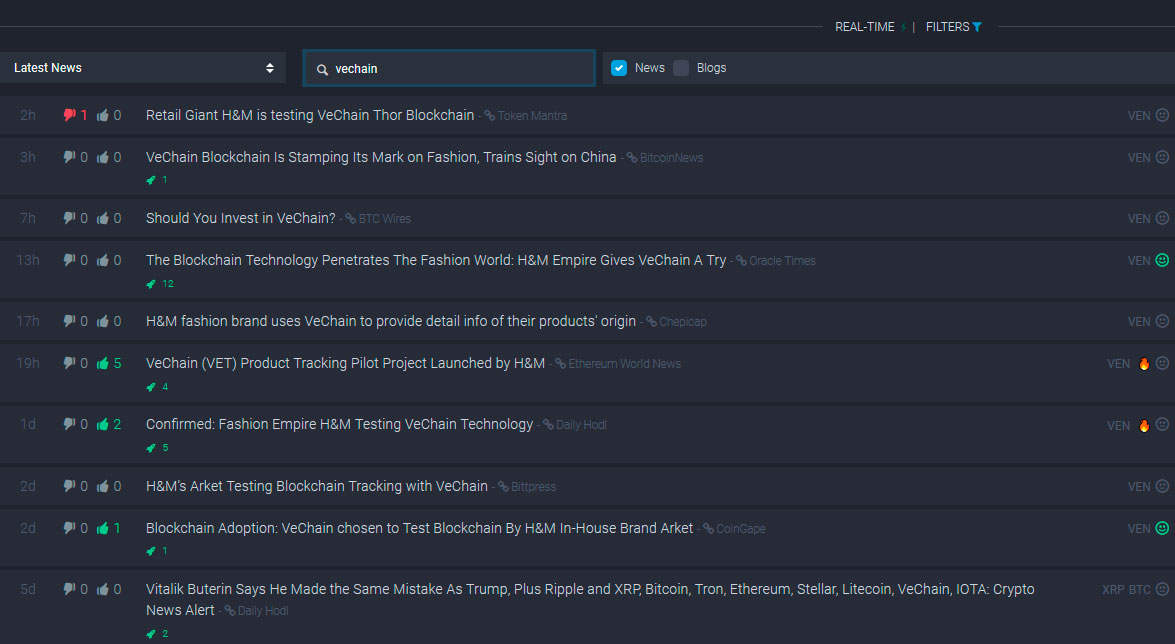 Visitors of CoinSpectator can vote on articles, thus sharing their opinion and helping other readers understand what type of news story they are dealing with. Readers have an option of marking stories with either "Bullish", "Bearish", "Shilling" or "FUD" labels.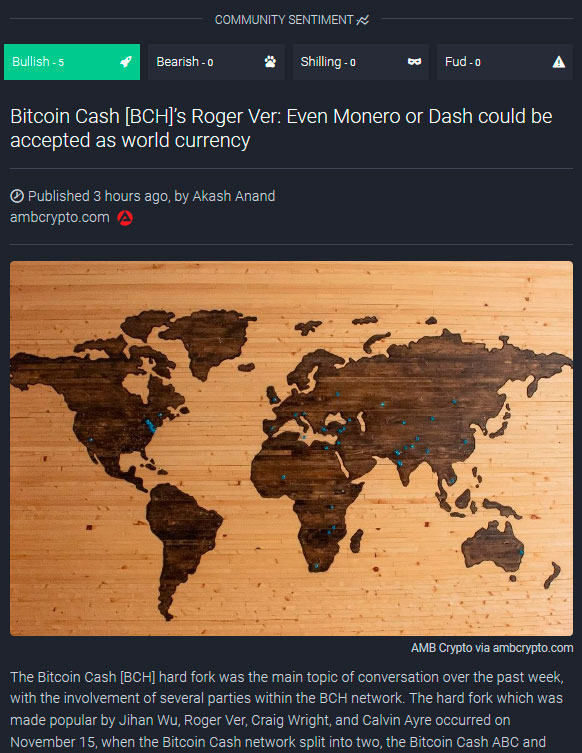 Other than news, CoinSpectator provides an ICO directory. All ICOs are marked as "Active", "Upcoming" and "Ended". Also, there are "Hot" and "Scam" categories. The links to the white paper, official website and social media accounts are provided for every ICO, so visitors can quicly access all necessary information.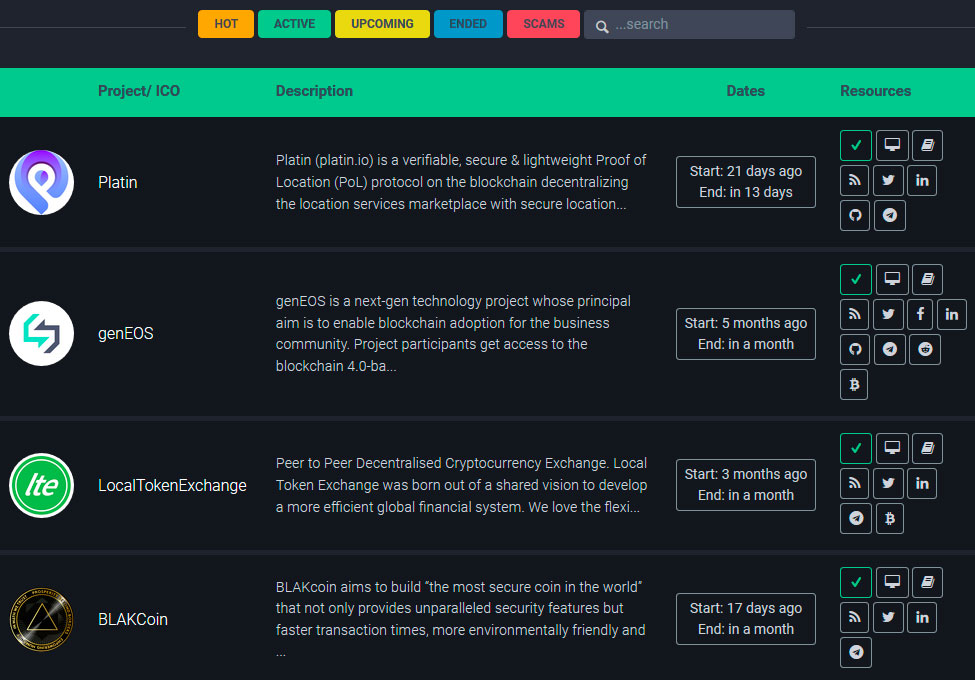 Readers can also find price tickers for major cryptocurrencies at the bottom of the page, and get a real-time info about the state of the market.

Overall, CoinSpectator is a great source to track breaking news of the blockchain industry, discover new ICOs, and find information on particular cryptocurrencies. The site doesn't have paid registration. Access to informaton is free of charge for all users. The interface is clean and user-friendly on both mobile devices and desktop computers. All these factors make CoinSpectator to stand out from many other crypto news aggregators.