At Futurama Dubai we caught up with Miko Matsumura, the founder of Evercoin exchange, venture capital investor, partner and advisor in multiple projects, true believer in the open-source technology and outright awesome speaker. Miko was kind enough to answer a few questions on the blockchain technology and its prospects.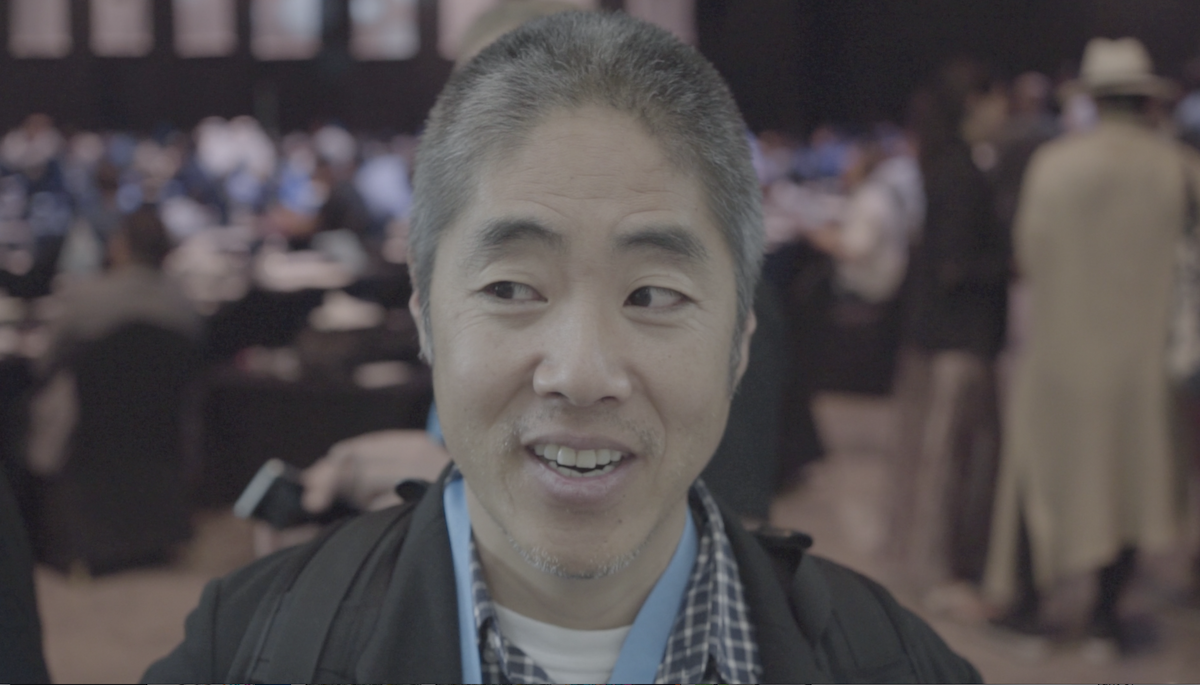 – What is your take on the future of blockchain technology? 
– I am extremely excited about the future of blockchain. And my mood is open source money. Open source money to me… if you look at Bitcoin and its website, it's called open-source peer-to-peer money. When you consider the emergence of this money, we're talking about programable money and this is the first time we're seeing a kind of phenomena. So I'm excited about that. 
– What do you mean by programmable money? What's their function?
– When you look at US dollar or Russian rouble, these currencies have no inherent behaviour, it's just static. But bitcoin, for example, cares about other bitcoin. So if you do something good for the bitcoin blockchain, like mining, you get a reward. I believe almost all the money in the world is already software. So the question is what is the most trustworthy software out there? The answer is open-source software. So there's no question in my mind that open-source money will consume all the money in the world. 
– How soon will it happen?
– I'm not interested in market timing, but I know it's inevitable. Open-source software has been consuming proprietary software for the past 30 years, but I think this one will be much faster. 
– What would be your advice for sceptics who do not believe in this technology? 
– One of the biggest connections I've seen is between no-coiners and scepticism. If you gonna be a sceptic, you should buy at least some amount of cryptocurrency, any amount. This will earn you the right to speak. I feel some no-coiners are just upset because they're not participating and not included in the process. In order to avoid this, you need to buy at least $5 in coins. Once you own something you start to think what it is and get a much deeper feeling, which is necessary. 
– What cryptocurrencies have the potential? And here I mean functionalities.
One of the areas I'm concerned about is the privacy coins. I think the governments of the world will not support this. But I am excited about what I call middleware protocols. At the moment there's a huge popularity of infrastructure protocols, which are basic coins platforms. The deep platforms include the Ethereum blockchain, EOS, Hashgraph, and many others. But I believe there's a middleware protocol layer, like Civic or UPort, Hub Token (sort of a trust protocol). And I think these middleware protocols are exciting. These are new protocols that sit between the application layer and deep infrastructure layer. Right now, the popular idea is deep infrastructure. Another popular idea is stable coins. Others – privacy coins and payment are also popular. But in a way those ones are already priced, so I feel like deep infrastructure layers will take years to be solved, but the investments have been already done. So the place where you could really benefit is in the middleware.  
– How do you pick coins to be listed on your exchange? 
The Evercoin exchange is like Coinbase, very much focused on core coins and maybe less on ICO tokens. So that's our flavour at the moment. And this mostly because of regulatory atmosphere. We tend to stay away from ICO coins, as they're viewed  by regulators as securities. 
– Do you invest in ICO projects? 
Yes, I have personal investments, I also have an advisory portfolio. I'm also raising a crypto investment fund in Japan, which will invest in global ICOs. 
– What criteria do you use to select a project? 
I'm really obsessed with early stage angel investing. Because of that, I'm obsessed with the team. I'm very much focused on the experience of the team, its vision, the ability of the team to scale. 
The second one, I care about time to crypto economy, or time to market, how quickly can the team deliver a product. I like teams that already have a product and maybe they only need to convert the product and existing users into crypto. 
Third, governance. What I mean by this is the use of proceeds. Whatever they raise, they need to have a way to deploy the money in a way that is controllable and rational. And I'd like to make it hard for them just to steal the money. So there should be some control. 
 When I think about risks in the early stages, one of the risks – can the team even build software? Another big risk is whether the user behaves in a way the company predicts. So if there's an existing product with existing users and existing economy, the only thing to do is to convert to the crypto economy. This reduces a lot of risks. 
– Do you see the future of coins in payment systems? If yes, how will it be scaled?
I'm very excited about payments, whether they are point-of-sale or peer-to-peer. Regardless, payments create Keynesian accelerator for the crypto economy and it stabilises the use of cryptocurrency as currency. So it will be a necessary part of the crypto economy.  
– Any other industries that pique your curiosity? 
The great thing that's happening now, there're so many experiments and models, so to me it's less important the specific strategy and much more important is the team. The market at the moment is so complex with user behaviour, regulators, and with the emergence of conventional finance companies moving in, so it is not easy to pick a winning strategy. But it is easier to pick a winning team. A good team can usually figure it out. 
I really like successful businesses and fiat economy. For  many reasons I described. But another thing, running a real business is hard. And a really bad thing is having very young entrepreneurs getting ICO money, but they don't have the right values. They are very good at spending money, instead of making money. A fiat based company drives at spending less and getting more. Beyond de-risking product development and user behaviour it actually takes care of the company culture, which is the culture of business success.