Recent advances in technology take humans farther than they ever dreamed possible. Men can now do a virtual fitting for dress clothes, and anyone can carry out their work duties in a virtual office rather than heading into the workplace each day. While this technology isn't perfect, as seen in the declines in test scores for children who spent a year or more virtual learning, it has altered the way people live and engage with one another.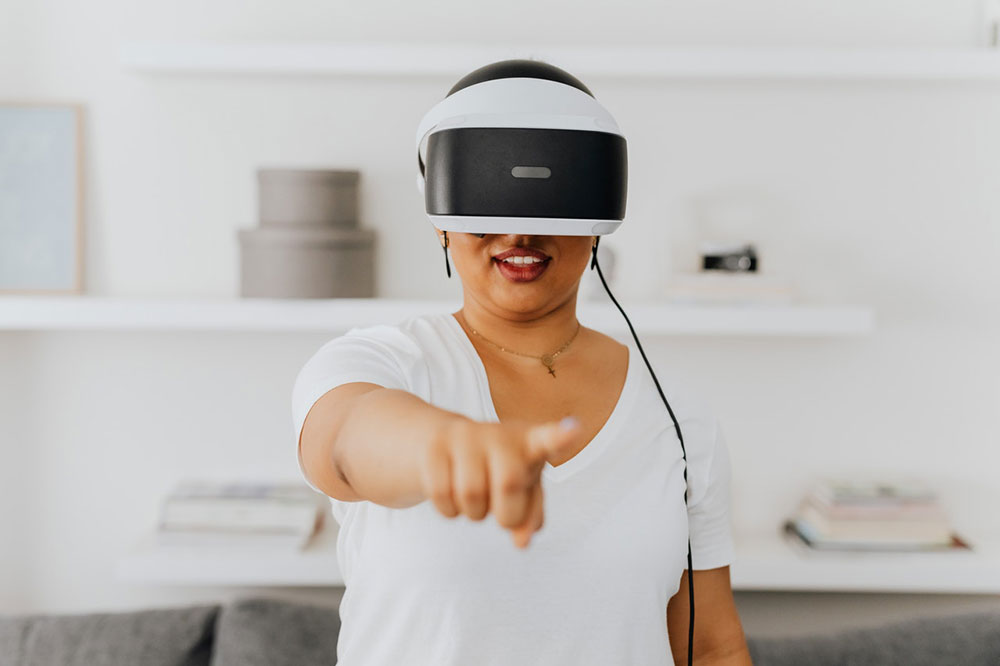 The Metaverse
Mark Zuckerberg, best known as the founder of Facebook, recently announced a new technology project he refers to as Metaverse. Meta comes from the Greek word meaning after or beyond, and verse is a shortened version of the word universe. Bring these two together, and you have a world beyond anything in existence today. Zuckerberg's vision is a three-dimensional virtual ecosystem that allows humans to interact in a variety of ways, doing so in a decentralized manner.
However, he wasn't the first to come up with this concept. In fact, it has been around for decades. Furthermore, metaverse refers to virtual space rather than a platform or brand. Zuckerberg just named his company that. Roblox, for example, has a metaverse, and the same holds for Decentraland, a platform based on blockchain technology. They aren't alone either in metaverse worlds.
The metaverse will bring together real and virtual environments. While doing so, the metaverse will allow humans to carry out their daily activities.
How Does It Work?
The internet allows humans to interact without space and time restrictions. The metaverse takes this further and removes screen limits. This allows users to have an immersive experience. While the metaverse works with computers, people find they have a more realistic experience when they use virtual or augmented reality glasses. However, it's what the person does with this experience that makes the metaverse so unique.
The metaverse uses blockchain technology to provide this experience. This allows it to be decentralized. Developers and users bring their own content and own and trade non-fungible tokens, among other things.
Capabilities of the Metaverse
While the metaverse remains in development, humans already benefit from the infrastructure. People don't know yet what they can and cannot do using this technology, but they are learning. In addition, users will provide input on the metaverse to make it better. This will allow the internet to evolve further, and users will find they consume and create content in new ways. In addition, they will find the way they engage changes thanks to this technology. What areas will see these changes?
The workplace has evolved over the past few years, and more people work from home today than ever before. The metaverse will allow people to come together in virtual space just as they would do in person. This environment will provide them with the tools needed to carry out the activities they would require in the workspace, including holding meetings and giving presentations.
Social interactions change with the help of the metaverse. A person will feel as if they have front-row seats to a concert. They can become a character in their favorite movie or video game. While this isn't possible today, it very well might be soon.
ECommerce sales took off during the global pandemic, but many people still hesitate to purchase certain items online. However, the metaverse is changing that. People can now try clothes on virtually to see if they fit and how they look when worn. They can also ask questions of the seller, just as they would a salesperson in a retail store. The day may come when they can see and feel items virtually or shop for household furnishings and see how they look in a room before spending any money.
Benefiting from the Metaverse
Countless companies across the globe today continue to work on creating applications and tools for the metaverse. Other organizations want to make use of this technology in their operations to create a new financial ecosystem using cryptocurrencies and blockchain. Nike uses this technology to market its fashions through Roblox, while BMW plans to test cars virtually before conducting tests in real life. They aren't alone with this either.
When Can We Expect This Technology?
Many people eagerly await this technology. While companies continue to develop software and hardware to provide the optimal user experience, they will probably release unique elements of the technology as they become available. Don't expect a specific date to be announced, as this process will take place over time. Simply sit back and enjoy the benefits of the technology when they are ready.