The policy update could be related to the ongoing investigation by the US Department of Justice on alleged price manipulation, launched in November. 
Tether's stablecoin, USDT, is now not necessarily backed by US dollars only. After quietly changing its policy, the new wording now states that "reserves include traditional currency and cash equivalents and, from time to time,…other assets and receivables from loans made by Tether to third parties."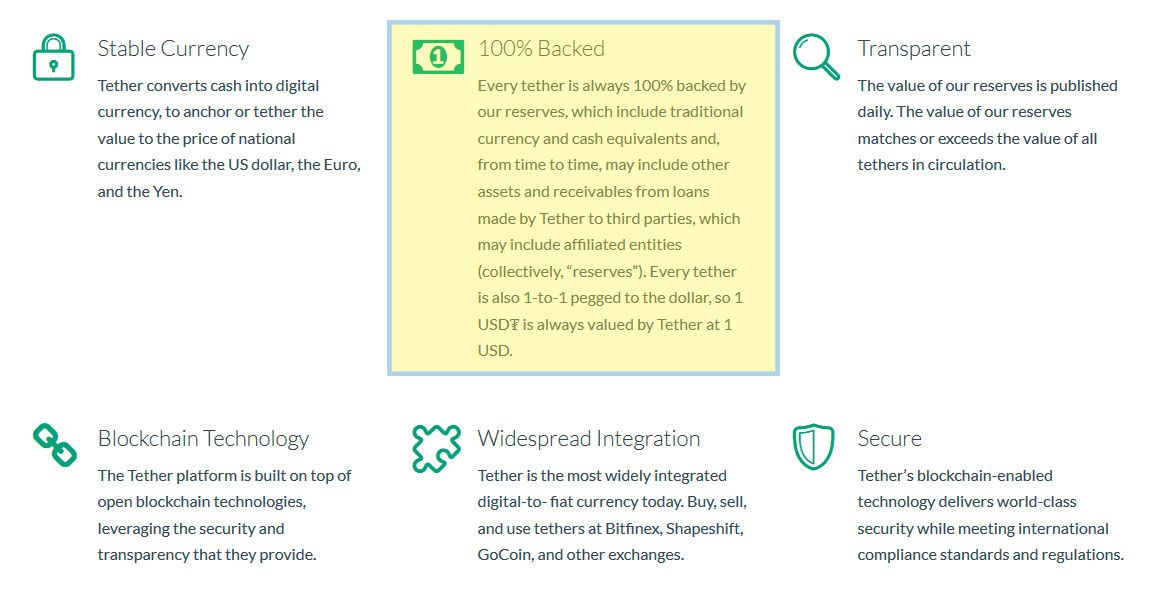 According to The Block, the update could be connected to the Commodity Futures Trading Commission's subpoena against Tether as part of a continuing investigation. Last year, the startup claimed that all coins are completely backed by real dollars, which was partially confirmed by Bloomberg with reference to its sources in December.
Yet for the duration of Tether's existence the audit has never been conducted due to industry's peculiarity, as suggested by the company. In the meantime, four other stablecoins appeared last year (USD Coin, True USD, Paxos Standart, Gemini Dollar) and the market continues to grow as major financial institutions are stepping in.