At BlockShow Europe 2018 in Berlin we met the UTrust team. Nuno Correia, co-founder and CEO of UTrust, spoke enthusiastically about the platform.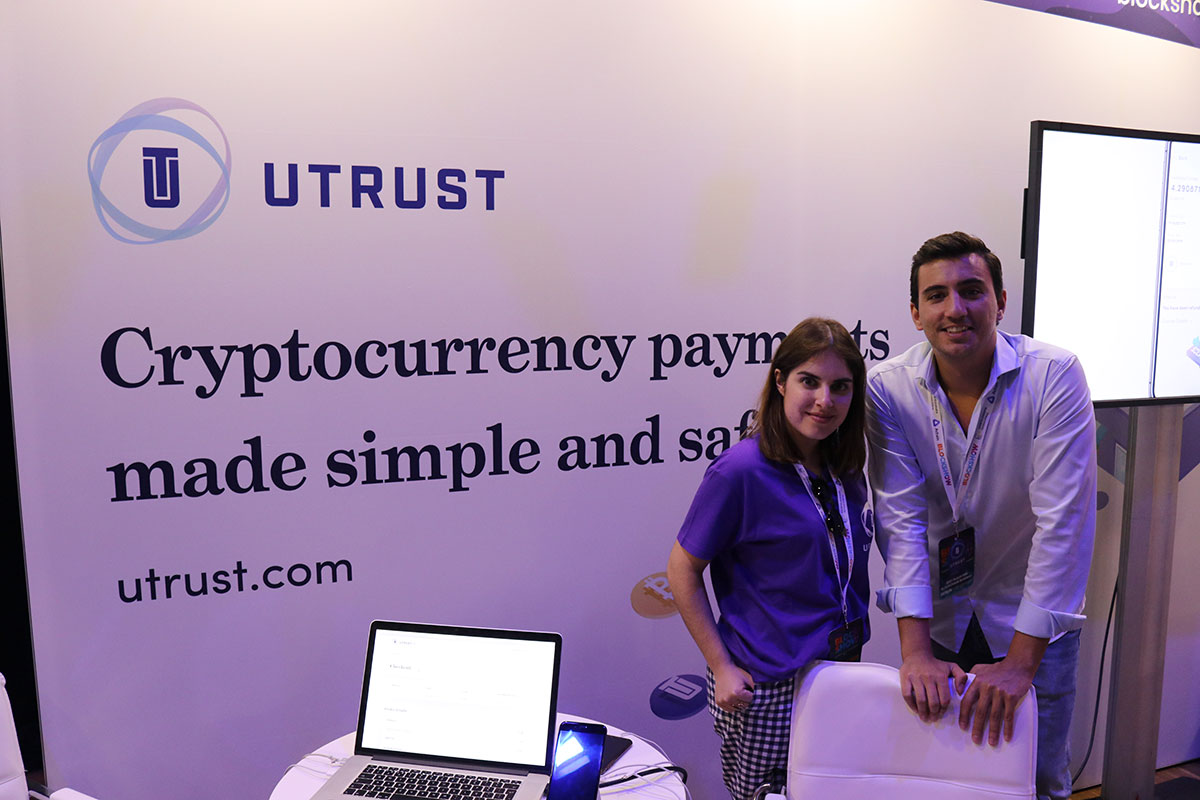 Nuno Correia said UTrust is the first and the only cryptocurrency payment solution that offers buyer protection, instant transactions and crypto-to-cash settlements.
Buyer protection
Once a customer submits a payment online, someone needs to ensure the merchant delivers goods or services. UTrust will be such an ensuring intermediator between the customer and merchant.
Crypto-to-cash settlements
Pretty much no merchant wants to receive payments in cryptocurrencies due to its volatility. This is a big risk for sellers who expect to receive the exact amount in FIAT currency and partially use it to cover expenses while buying goods from the manufacturer. UTrust is a middleman conducting the conversion of crypto to FIAT currency. The platform is connected to many different exchanges and, when needed, finds the best conversion rate and turns crypto into fiat.
Instant transactions
If the customer pays through UTrust wallet, transactions are confirmed instantly. In this regard the platform is centralized and has no scalability issues.
Disputes between buyers and sellers
If a dispute between a buyer and seller arises, UTrust intermediators try to resolve it. The mechanism is similar to that of PayPal.
The customer can choose an issue from the list of multiple choices, type the message and send it to the merchant. Only if the merchant doesn't reply or the parties don't come to an agrrement, the claim is escalated and UTrust intermediator will investigate the case and decide on the outcome.
At the beginning intermediators will formed among the UTrust team, but in the future the company aims to decentralize the process.
Utility of UTrust tokens
The conversion fee on UTrust platform is always fixed at 1% level. If the payment is made with UTrust tokens (UTK), the fee is zero.
There exists a burning mechanism, meaning that the more transactions occur on the platform, the more conversion fees are gathered and spent for buying out UTrust tokens from the market and burning them. It will decrease the supply and potentially can drive the price upwards.
One third of money received from fees will be used to burn UTrust tokens. Nuno expects that during the first year up to 10% of the total UTK supply will burned.
Great partnerships and speedy release
The team is moving ahead of schedule and will release the working product in a couple of months.
UTrust has already partnered with Gambio, Germany's biggest e-commerce solution, which has 25,000 merchants.
Also, UTrust partnered with UMT, one of the largest mobile payment solution providers in Europe, with the reach of over 14 million users.
Both platforms are ready to test the cryptocurrency payment solution from UTrust. Furthermore, thousands of merchants have registered to test the platform.