Cryptocurrencies, considered to be recent history's largest financial disruptor, closed out 2021 at an all-time high overall market value of $2.3 trillion. Thanks to global adoption spurred by celebrity and government interest, crypto has continued to attract throngs of both experienced and newbie investors excited to make a profit.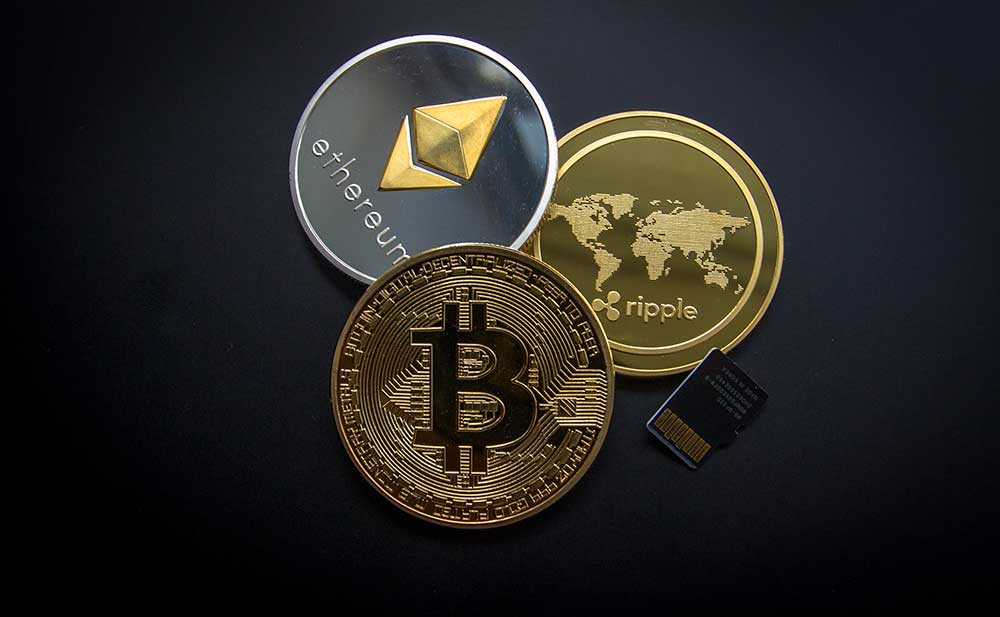 However, despite crypto's reputation as a promising asset, it remains an ever-evolving investment. Unlike traditional assets like stocks or bonds which already have pretty consistent pathways, much of crypto's future remains in flux. This year, although only time will tell if crypto remains a draw or a risk, here are some of the trends which may illuminate how the digital currency will fare in 2022:
Climate change colors investments
Last year, crypto champion Elon Musk called out Bitcoin (BTC) on its carbon footprint. Recently, other investors are following suit, with stocks that mine crypto seeing up to 38% valuation dips in December following ESG (environmental, social, and governance) investing concern over energy consumption. In response to this, many crypto stakeholders are promising to use crypto as a vehicle to further green initiatives. For instance, ARK Invest has stated that cryptocurrency mining can actually be integrated into clean energy grids. This will reduce traditional electricity use and encourage crypto supporters to back sustainable energy sources. For the time being, though, it seems climate change may cool crypto's investment streak.
Crypto insurance fights losses
Cryptocurrency is a notoriously volatile asset that offers no safety nets given its decentralized nature. For many investors, especially day traders with limited means and no intention of hodling, this means risks are heightened. That said, while most crypto traders accept this risk as part of the journey, this uncertainty has stalled widespread use. Consequently, select exchanges have begun offering custodial coverage. One of the prime examples of this can be seen in Canada's crypto trading where investors have their coins held by a regulated crypto custodian. These custodians offer up to $200 million in coverage against theft, specifically. While still usually limited to cold wallets, industry leaders believe that insurance in crypto exchanges will spur widespread crypto use.
Government support increases
While 2021 saw countries like China aggressively crackdown on crypto, 2022 may be the year that sees more nations supporting the digital currency. Though not many will likely follow the route of El Salvador which now recognizes crypto as legal tender, more countries are participating in more regulatory talks. Notably, in the last week of December, the Central Bank of Bahrain (CBB) officially approved the region's first crypto-asset provider. Prior to this, the Middle East North Africa (MENA) region has been known to take a more cautious approach to crypto adoption. This initiative makes it considerably easier for local traders to dabble in crypto without fear of federal prohibition. Other countries like Australia, the U.S., and the UK have similarly developed regulators to support a healthier crypto environment. This may soon mean fewer crypto trading restrictions.
Crypto gaming booms
One of cryptocurrency's strengths is its inclusive and relative accessibility. Unlike traditional investments that require larger capital and are often subject to insider gatekeeping, crypto is virtually available to anyone with an internet connection. Following the trend started in 2021, crypto's accessibility will soar even more as crypto games are booming in popularity. By August of last year, reports state that Ethereum-based gaming had seen a revenue of $485 million in less than two months. Initially, most early crypto gamers were said to be from developing countries like the Philippines and Vietnam, with daily active users at over 1 million. Today, though, players are coming from all around the world. According to reports, by December 2021, 50% of all new crypto wallets were connected to game-based exchanges. The light-hearted nature of these games will likely continue to make trading more appealing and less intimidating for many.
For crypto critics, no amount of regulations or transformations will make cryptocurrency a viable asset. However, given the fact that online transactions and industry leaders are embracing digital currencies, those who take advantage of tokens seem to be in for another exciting year with crypto.