Victoria, Seychelles, Aug. 14, 2023 (GLOBE NEWSWIRE) -- Bitget, top crypto derivatives and copy trading platform, has announced an overhaul of its VIP fee structure to create an enhanced trading environment for its users. Effective August 16, 2023, Bitget is reducing the thresholds for traders to level up in the VIP programs for both spot and futures markets. Concurrently, the trading fees associated with each VIP level will also be lowered across spot and futures.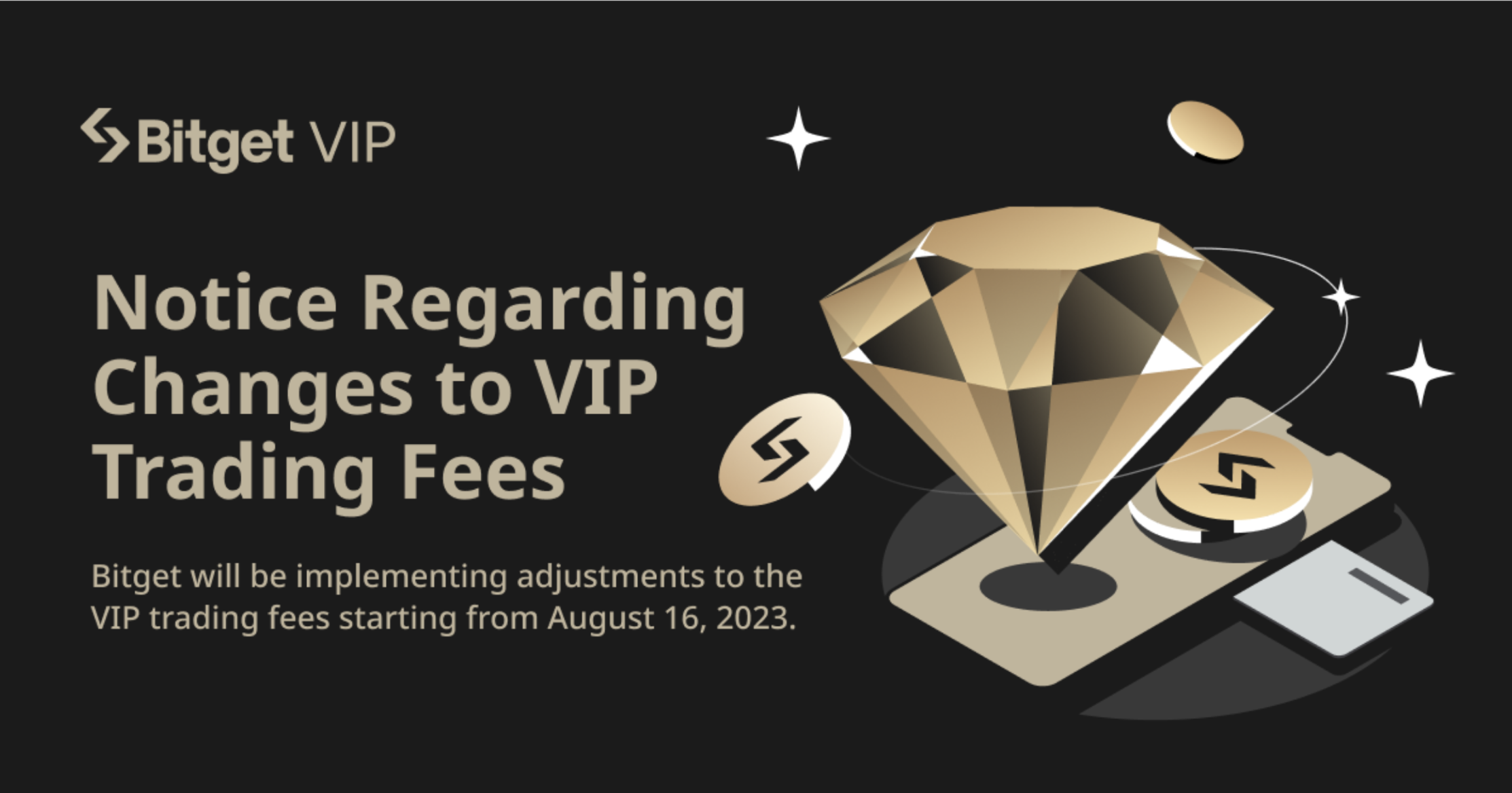 For spot traders, the volume requirements for advancing from VIP 1 to VIP 5 have been revised. Maker and taker fees per level are also being reduced. On the futures side, taker fees have been lowered for VIP users. Bitget's fee adjustment allows traders to access VIP benefits and maximize profits more quickly.
Beyond fee changes, Bitget recently launched its revolutionary Bitget Calculator to further empower traders. The calculator supports a vast array of cryptocurrencies, enabling confident trading across diverse markets. As part of its 2023 roadmap, Bitget will continue rolling out new features and plans to serve its growing user base.
"At Bitget, our users are at the heart of everything we do. As part of our ongoing efforts to improve the trading experience, we are pleased to reduce the requirements to access our VIP programs. With lowered fees at each level, we hope to benefit users meaningfully, especially amidst the current market conditions. Traders of all levels can look forward to saving on fees, leveling up faster, and making the most of their trades with Bitget," said Gracy Chen, Managing Director of Bitget. "

With its user-centric philosophy, Bitget is committed to creating the best possible trading experience. Bitget just announced its rebranding initiative, which centers around the 'Trade smarter' philosophy, emphasizing Bitget's dedication to empowering individuals with intuitive tools for a secure, user-friendly, and efficient financial future. Along with fee adjustments, we will continue rolling out new features and plans to better serve users.

Expanding its global presence, Bitget recently launched a dedicated Turkish platform, Bitget TR, to offer localized services to users in Turkey. The new Turkish website represents Bitget's continued growth in local markets, with a focus on serving the rapidly expanding Turkish crypto community. To celebrate the Bitget TR launch and benefit users, Bitget is holding a promotional campaign with a 20,000 USDT prize pool. Users who make TRY deposits and complete associated tasks will qualify to share in the prizes.

About Bitget
Established in 2018, Bitget is the world's leading cryptocurrency exchange that offers Copy Trading services as one of its key features. Serving over 20 million users in more than 100 countries and regions, the exchange is committed to helping users trade smarter by providing a secure, one-stop trading solution. Bitget inspires individuals to embrace crypto through collaborations with credible partners, including legendary Argentinian footballer Lionel Messi and official eSports events organizer PGL.
For more information, visit: Website | Twitter | Telegram | LinkedIn | Discord

For media inquiries, please contact: media-at-bitget.com
CONTACT: Tomás Damas Nunes
Public Relations Manager
Bitget
tomas.dn-at-bitget.com