Panama City, Panama, Nov. 15, 2023 (GLOBE NEWSWIRE) -- In a move that promises to alter the way users engage with digital media, Flickrz is excited to launch its "Enjoy and Earn" (E&E) strategy. This innovative approach is designed to transform user interaction by offering rewards for enjoying a selection of webtoons and digital content. Flickrz champions the notion that enjoyment should be inherently rewarding, thereby removing the need for users to put in extra work to receive incentives.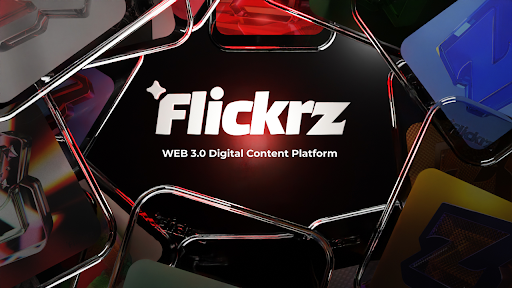 Users can accumulate EP points in Flickrz's internal wallet, which can then be used to improve NFT stats or be exchanged for the platform's proprietary FLKZ Tokens. The FLKZ token, grounded in the BEP-20 standard, serves as the linchpin of Flickrz's ecosystem, providing users with the ability to effortlessly trade and optimize their rewards.  FLKZ tokens will soon be listed on global exchanges, enabling users to trade and leverage their rewards seamlessly. Additionally, Flickrz announced its intent to explore the incorporation of BNB and ETH as a potential payment option in the future.
Flickrz's integration of NFTs not only fosters enhanced user engagement but also activates distinct E&E features. Rewards collected through E&E can be applied to advance NFTs or converted into FLKZ tokens for a wide array of applications, including making purchases, participating in governance, casting votes, staking, and executing external transactions.
Flickrz is reimagining the digital content landscape by focusing on user satisfaction and seamless reward processes. With a steadfast commitment to simple engagement and progressive tokenomics, Flickrz aims to ensure that users are not just entertained but also consistently receive rewards for their time and participation.
Discover the World of Flickrz:
Begin your exploration by visiting the Flickrz Website
Editors' Note:
For additional insight into Flickrz's token ecosystem and its novel approach to digital content consumption, please consult the Flickrz Website. High-resolution images, opportunities for interviews, and other materials are available upon request.
Disclaimer: The information provided in this press release is not a solicitation for investment, or intended as investment advice, financial advice, or trading advice. It is strongly recommended that you practice due diligence (including consultation with a professional financial advisor) before investing in or trading securities and cryptocurrency.
CONTACT: Edward Ueom
Flickrz
hello-at-flickrz.com