GlobaleCrypto, the top cloud mining company, is announcing that its innovative cloud mining solutions are aimed at simplifying Bitcoin acquisition, prioritizing accessibility, and enhancing security. The company empowers individuals by eliminating traditional barriers to crypto mining, ushering in a new era of digital asset accumulation.
LONDON, ENGLAND, Oct. 06, 2023 (GLOBE NEWSWIRE) -- In the ever-evolving cryptocurrency landscape, GlobaleCrypto is revolutionizing the process of acquiring Bitcoin and digital assets through cloud mining. In the ever-evolving cryptocurrency landscape, this innovation simplifies access, enhances security, and streamlines the process, ensuring accessibility and profitability for all.
Revolutionizing Cloud Mining for Bitcoin Acquisition
GlobaleCrypto leads the charge in revolutionizing how Bitcoin and other digital assets are acquired. In a digital era often likened to a modern gold rush, cryptocurrency mining plays a pivotal role. Miners solve intricate mathematical problems to validate transactions on blockchain networks, earning cryptocurrency rewards. However, traditional mining methods present challenges, including high setup costs, technical requirements, and substantial energy consumption.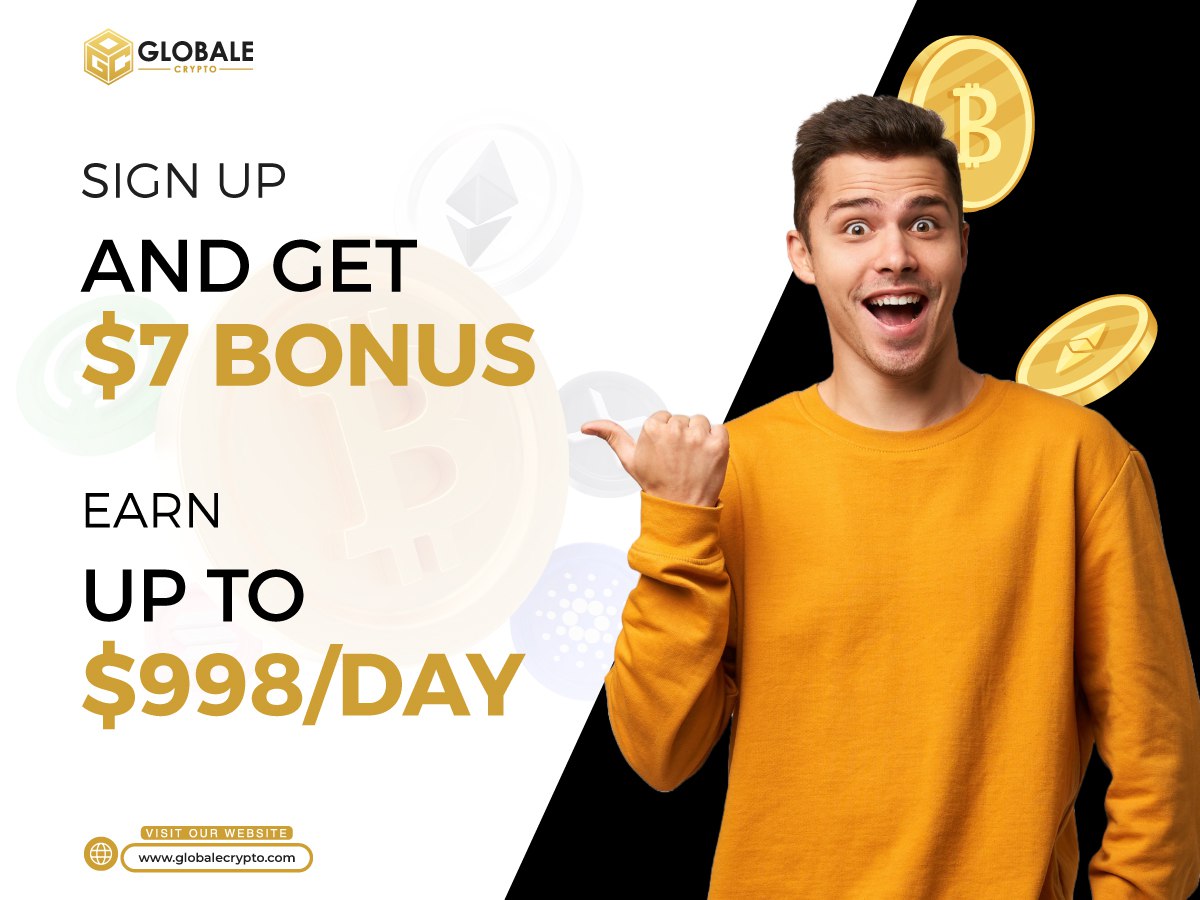 A Game-Changing Approach: Cloud Mining
GlobaleCrypto introduces cloud mining, a groundbreaking approach to democratizing cryptocurrency mining. Cloud mining eliminates the need for individuals to own and operate mining hardware. Instead, users can purchase mining power hosted in remote data centres, eliminating barriers such as setup costs, maintenance, and energy concerns. This innovation not only lowers entry barriers but also opens doors to potentially lucrative earnings, making cryptocurrency mining accessible to a broader audience.
Leading the Charge in the Cloud Mining Revolution
GlobaleCrypto spearheads the cloud mining revolution, embodying innovation and a user-centric ethos. By offering a comprehensive suite of cloud mining solutions, GlobaleCrypto simplifies access to mining while empowering individuals to tap into the potential profits of mining digital assets. Users embarking on their mining journey with GlobaleCrypto aren't merely engaging in a financial venture; they are becoming part of a larger narrative that is reshaping the landscape of digital asset accumulation.
Empowering Individuals
GlobaleCrypto's mission is to empower individuals to mine digital assets seamlessly. As the crypto universe expands, traditional barriers such as expensive hardware, technical expertise, and energy consumption often deter many from participating in mining. However, with GlobaleCrypto's cloud mining solutions, these hurdles become stepping stones toward a lucrative mining journey.
Simplified Cloud Mining, Maximizing Profitability
A cornerstone of GlobaleCrypto's offering is its commitment to simplifying cloud mining. CEO Zack Rios emphasizes, "When users join GlobaleCrypto, they receive a $7 sign-up bonus, and the platform offers a complimentary crypto miner package with daily earnings of $7.21. This small yet significant token can help users kickstart their mining journey."
GlobaleCrypto offers several cloud mining plans that allow you to earn passive income quickly. Here are some of their popular plans and the product price:
Bitcoin Antminer S19 PRO: With this plan, you can earn a daily income of $324 for 30 days. The Antminer S19 PRO is a powerful mining rig that ensures high mining efficiency and profitability.
Bitcoin Antiminer S19j: This plan offers a daily earning of $135 for 30 days. The Antminer S19j is popular for its energy efficiency and reliable performance.
Bitcoin Avalon-1366: With this plan, you can earn a daily income of $39.12 for 30 days. The Avalon-1366 is a cost-effective option for those looking to start cloud mining with a smaller investment.
Prioritizing Security and Compliance
Security is paramount in the crypto realm, and GlobaleCrypto places it at the core of its operations. Advanced encryption protocols and multi-factor authentication fortify transactions, ensuring user confidence. Stringent physical security measures at mining facilities safeguard equipment, reflecting GlobaleCrypto's comprehensive approach to security.
Adherence to Regulations and Transparency
GlobaleCrypto's narrative extends beyond cloud mining; it's a story of regulatory compliance and transparency. Operating with a valid business license, the company stands as a symbol of trust and compliance in a sector often marred by uncertainty.
GlobaleCrypto offers more than just cloud mining; it's a harbinger of a new era in digital asset mining. With a robust business model encompassing cloud mining, miner hosting, and self-mining, it is poised to weather market volatilities and foster vertical integration in the global digital asset mining industry.
A New Era in Digital Asset Mining
GlobaleCrypto represents more than a cloud mining solution; it's an amalgamation of innovation, security, and user-centricity, positioned to redefine the landscape of digital asset mining. In a rapidly expanding crypto-verse, platforms like GlobaleCrypto are catalysts propelling the industry toward a future where mining is an opportunity for all, not a privilege of the few.
For media inquiries, please contact:
Zack Rios
Email: bussiness@globalecrypto.com
Website: https://GlobaleCrypto.com
About GlobaleCrypto:
GlobaleCrypto is a rapidly expanding platform offering digital asset mining and cloud mining services. The company empowers users to focus on building their crypto portfolios by streamlining the crypto mining process. For more information, please visit GlobaleCrypto.com.

Disclaimer: The information provided in this press release is not a solicitation for investment, or intended as investment advice, financial advice, or trading advice. It is strongly recommended that you practice due diligence (including consultation with a professional financial advisor) before investing in or trading securities and cryptocurrency.
CONTACT: Zack Rios
Crypto Mining Services Limited
support at globalecrypto.com