WiFi-Miner of the future
Vancouver, Canada, July 21, 2023 (GLOBE NEWSWIRE) -- MetaBlox, a leading provider of decentralized WiFi solutions, is showcasing its newest game-changing innovation: the WiFi-Miner of the future. This cutting-edge gadget ushers in a new age of decentralized internet access and token creation by combining crypto mining capabilities with smooth WiFi OpenRoaming connectivity.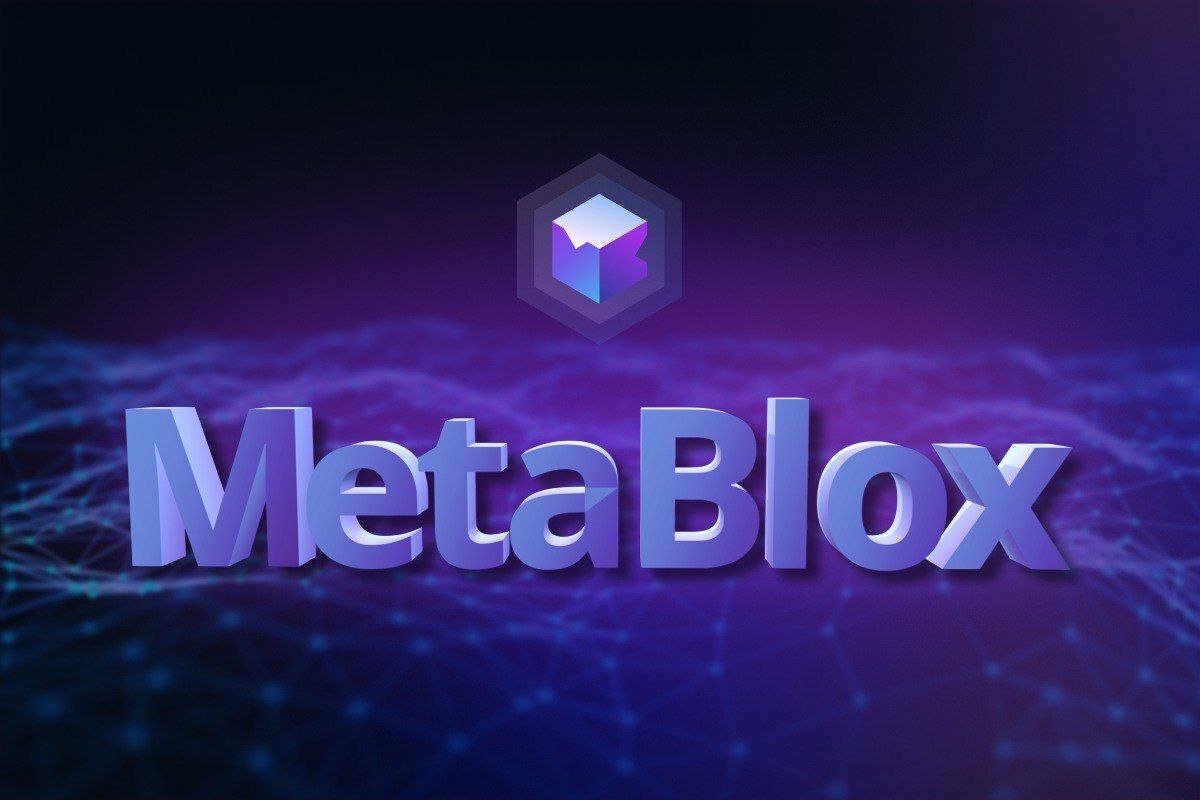 Since its establishment, the firm has prioritized growing its worldwide network to provide easy and instantaneous connections for users everywhere. Moving forward, MetaBlox is a token-incentivized growth model in which users are rewarded for running network nodes that act as decentralized WiFi routers.
Primarily, MetaBlox's WiFi-Miner connects users to a worldwide WiFi network, allowing for hassle-free roaming between access points anywhere in the globe. In addition, by simply connecting to any participating router/miner, users gain automatic connections at over 2 million locations. The initial connection process involves creating a decentralized identity (DID) WiFi OpenRoaming credential through the free MetaBlox app, available on Android and iOS. Once signed up, the users will automatically connect to the internet whenever they are in a Metablox wifi router range.
The Metaverse relies on uninterrupted network connectivity, which is facilitated by the widespread WiFi network accessible to MetaBlox miners. This extensive WiFi coverage ensures a constant and stable internet connection for the smooth operation of the Metaverse. MetaBlox also provides password-free, on-chain authentications for different operations inside Web3 dApps through a DID-based identity management/authentication protocol for WiFi logins. This technology presents exciting new options for dApp users and investors, such as password-less authentication for leveling up in GameFi.
It is worth mentioning that MetaBlox collaborated with other initiatives to further its goal of laying the basis for Web3. These firms include: Harmony, an open blockchain platform that supports Ethereum applications; Caldance, an exercise equipment company using gamification to reward users in cryptocurrency for their workouts; Memolabs, a decentralized and blockchain-based cloud storage protocol; and Deeper Network, an initiative of the Web3 ecosystem that offers novel products like a decentralized private network (DPN) as an alternative to conventional VPN, were all involved in these partnerships. The partnerships aim to improve the quality of MetaBlox's services and help push the Web3 ecosystem forward.
Arman Alan, the Head of Community and Growth at MetaBlox, stated: "If you look at cryptocurrencies and crypto platforms today, they are not seamless or integrated. Blockchains operate independently of one another, and there aren't many people connecting with one another through blockchains. We envision MetaBlox as a sort of gateway to Web3.0 and its services that integrate different blockchains and users. We are going to connect people with a WiFi network that is controlled via blockchain, so that the community of users have a say in how the network operates."
To guarantee maximum security, the MetaBlox team can isolate the home network from the public network to mitigate the impact of any attacks or compromises. Alternatively, operators can continue using their existing home network/router, with MetaBlox installing a firewall to isolate it from the mining network. Moreover, MetaBlox miners require significantly less energy than traditional mining devices due to their router functionality, making them an environmentally friendly choice.
MetaBlox places a strong emphasis on user privacy. While DID-verifications are recorded on the blockchain to establish WiFi connections, MetaBlox protects users' privacy by allowing their DID credentials to represent them in any desired manner, including anonymously. This unique approach means that users can connect to the global network without compromising their personal information on the blockchain ledger.
Wrapping up, the MetaBlox WiFi-Miner operates through a community-driven model, where individuals purchase, deploy, and operate the miners. This decentralized approach ensures that network ownership is distributed across the community. Participants are rewarded with mining tokens for helping users connect to WiFi in a Web3 native manner, thereby benefiting from the value they create.
About MetaBlox
MetaBlox is a leading provider of decentralized WiFi solutions, offering a global network that rewards individuals for operating network nodes. By leveraging OpenRoaming technologies and blockchain-based mining processes, MetaBlox delivers seamless, automatic, and secure WiFi connections worldwide.
Disclaimer: There is no offer to sell, no solicitation of an offer to buy, and no recommendation of any security or any other product or service in this article. This is not investment advice. Please do your own research.
Contact details:
Name: Nigel Nie
Email: info@metablox.io
Company: Metablox Labs
Location: Vancouver, Canada