San Francisco, CA, July 24, 2023 (GLOBE NEWSWIRE) -- On July 21st, Halborn, a leading code auditor in the Crypto industry, released a report on the completion of its audit of Substance Exchange (SubstanceX). 

According to the report, Halborn did not find any "Critical" or "High'' critical bugs in SubstanceX's contract code. SubstanceX's efforts in security have also been validated and SubstanceX are ready to explore the crypto world with users.

Substance Exchange is a decentralized derivative trading platform determined to provide users with the best-aggregated trading experience of  leverage and unique simple options through simultaneous heterogeneous DeFi aggregation technology. The goal of SubstanceX  is to create a highly secure, transparent, and comprehensive decentralized trading platform while maintaining the trading experience of a centralized exchange. 

Non-Custodial
With SubstanceX, users have complete control over their funds at all times. No centralized intermediary will step in to hold their private keys. While their funds are on SubstanceX, they are always secured by a smart contract.

Perpetual
SubstanceX supports perpetual futures trading, sharing a common liquidity pool and utilizing an oracle-based pricing mechanism. The perpetual futures contracts on SubstanceX are cryptocurrency contracts settled in cryptocurrencies such as BTC.

The underlying prices on SubstanceX are fed by oracles, and their generation principles are influenced by user trading activities. This allows for meeting the demand of low-cost bulk trading while preventing price manipulation and protecting user assets. 

Simple Options
SubstanceX Simple Options is a product centered around option pricing logic with a trusted settlement mechanism. It allows users to buy Call or Put options at specific prices to predict the price changes of the underlying asset. 

The price of an option is determined based on its probability of exercise, ranging from 0 to 1. Upon expiration, the option is settled as either 0 or 1, depending on whether it is exercised or not. 

Simple Login
SubstanceX and Particle have partnered to allow users to log in using email, cell phone numbers, and social media accounts. Particle will create a wallet for the user, which has two shards of the private key, held by Particle and the user.SubstanceX does not hold any private key shards, eliminating security issues arising from the exchange itself.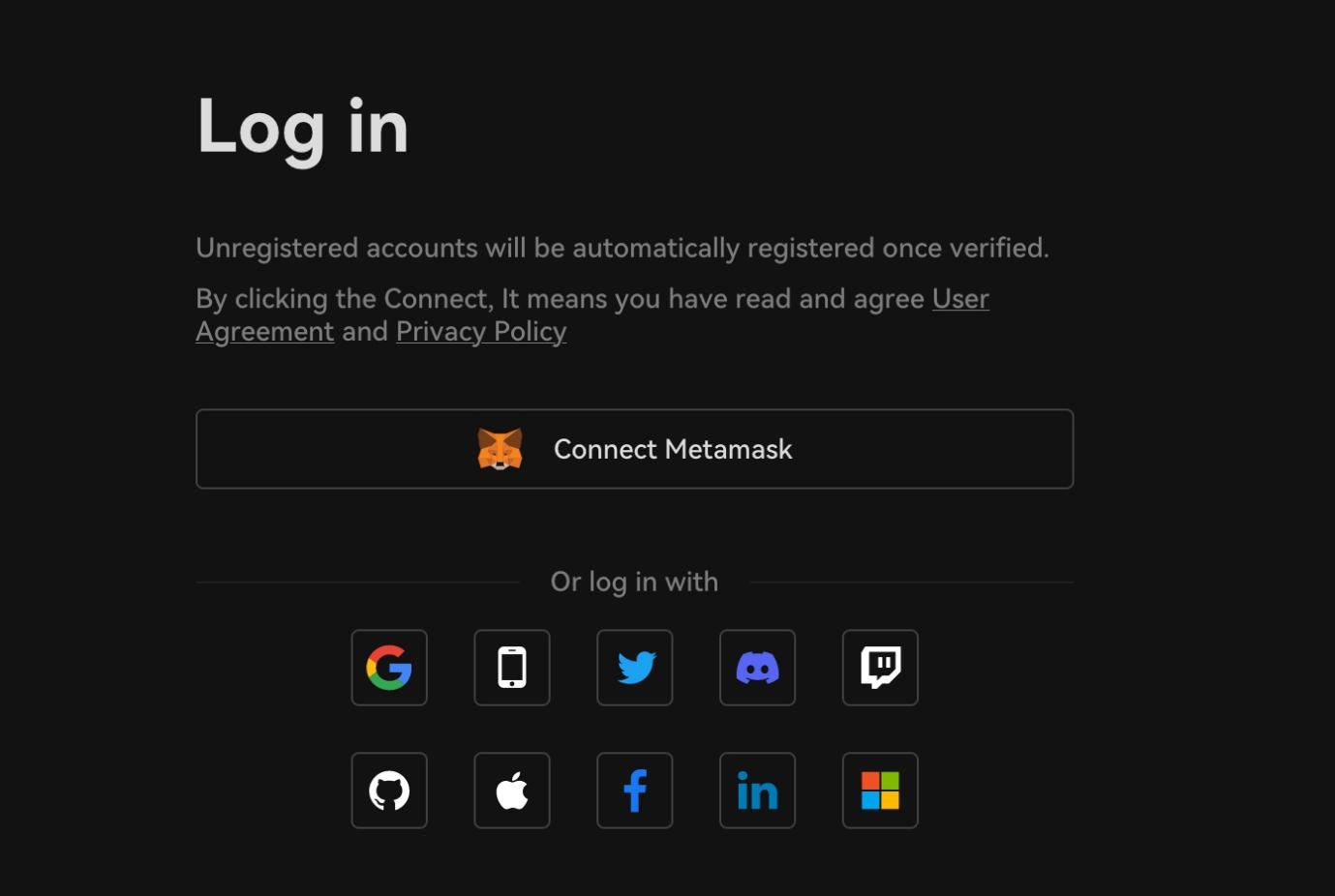 1 Click Trade  (1 CT)
SubstanceX's 1CT simplifies the transaction process. Users activate 1CT and sign information on the Substance Exchange webpage, which is then Sha3 calculated to generate a private key and stored on their local device. The private key is encrypted, and the corresponding address is set as a delegate account. No confirmation window is required for actions like opening/closing positions, providing liquidity, removing liquidity, locking/unlocking, and vesting. The user needs to fill up ETH in the 1CT wallet for gas fees.

More user-friendly Fee Deducting Mechanism
The trading fees, borrowing fees, and OI fees are all more competitive, and fees are deducted from the user's exchange balance instead of perpetual collateral.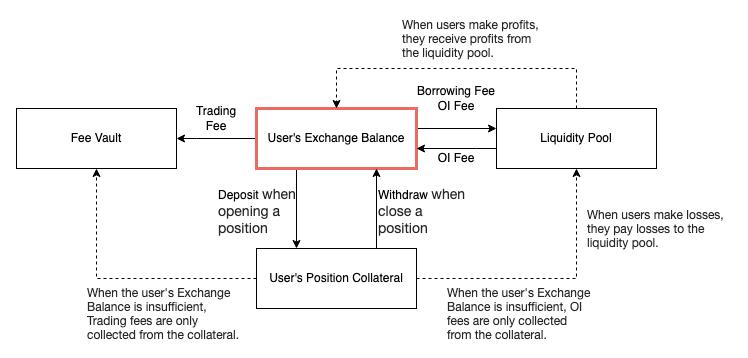 In addition, SubstanceX has a more reasonable fee collection process that provides users with better settlement prices - users' position collateral is placed at the end of the fee collection sequence. Specifically, there are two points: 

1) the user's trading fees are only charged at the time of opening a position, and are preferably collected from the user's exchange wallet balance, with no fee charged for closing a position; 
2) the OI and borrowing fees are deducted preferentially from the exchange wallet. 
Overall, all fees charged by the exchange will not be collected from the user's position collateral, and the position liquidation price is only affected by the position's unrealized profit and loss (UPL).   
The advantage of this design is actually reflected in the details. With the same time and price of opening a position, the liquidation price on SubstanceX will be slightly better than that on other similar DEXs, and this slight difference often determines whether the user will be liquidated.

Summary
SubstanceX stands out as the gem of decentralized derivatives exchanges, offering a simple, modern, and user-friendly platform. While SubstanceX provides a trading experience akin to centralized exchanges, this alone is not enough. SubstanceX boasts greater efficiency in the underlying trading logic, enhanced security, and more reasonable fees. The focus lies not only on the mechanics but also on delivering an exceptional user experience. SubstanceX ensures that users have secure control over their assets while enjoying a seamless trading journey.

Website: https://substancex.io/home

CONTACT: Media Contact
Contact: John McLaughlin
Company Name: Substance Technologies Limited
Website: https://substancex.io/home
Email: contact-at-substancex.io