2019 promises to become a year of blockchain technology value creation, or so the underlining sentiment goes. There's been a lot of buzz around ICOs in the past year or so that are still to deliver any hands-on product. Surrounded by uncertainty and bear market, there's a prevailing sense of scepticism enveloping many blockchain events. Therefore, the recent announcement of Tron Accelerator $1 Million contest aims to jump-start the sluggish industry and is already gaining good traction.
CodeXpert – official Tron Community Developer
To make the wheels roll smoother, CodeXpert has been the voice in placing Tron's value proposition in the open. It's the official Tron Community Developer that created a number of tutorials for Tron developers and other platforms, Ethereum and EOS among others.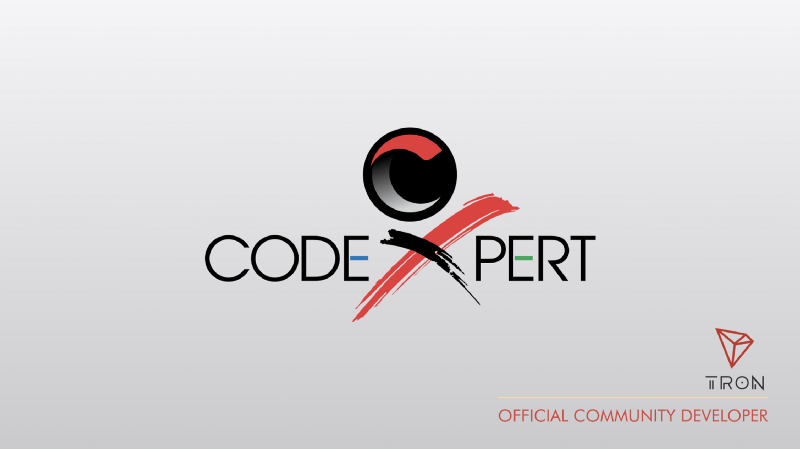 CodeXpert provides the introduction of TRON Virtual Machine, and a full suite of developer tools, which allow developers to easily deploy smart contracts and build new DApps on Tron blockchain. To succeed, CodeXpert has put up a guideline that will come up handy for aspiring teams. 
Start off by checking Tron (TRX) DApp Tutorial Series for Beginners, as well as Tron (TRX) Smart Contract beginner tutorial series.
Guide for Tron developers
Get yourself familiar with a guide for Tron DApp developers as well. In this guide, CodeXpert points out 3 most important stages every Tron developer should go through in order to succeed.
First and foremost, a developer needs to draw up a good idea. As suggested, browse the internet for a great DApp concept. Sift through those that have already been announced. It is worth giving them a closer a look, trying to understand what worked and what didn't. Seeing the problems, proposed solutions and applied approaches is essential in learning more about other developers within your professional sphere. 
Being original is the guarantee of a head start. Mixed with creative energy is conducive to achieving predefined goals. Keep in mind that thinking long term can help you stay in the game and attain a winning strategy.    
Secondly, one needs to assemble the best team. People with different abilities and skills could maximise brain power and help carry out the project with efficiency and accuracy. Proper candidate selection should not be overlooked, even if it means putting in some extra time.      
Last, but not least, one has to pay attention to project execution. Do not discount 'minor' things, like team registration, going through FAQ section and rules, etc. The outcome greatly depends on the project management. This entails setting clear objectives, dividing responsibilities and defining the deadlines. Even if you're not a professional project manager, following basic guidelines will set your team on the victorious path.