Dapp.com, the leading decentralized application (dapp) analytics and distribution platform, announced the closure of its Pre-A Investment Round, pulling in $1 million from multiple investors, led by Hashed.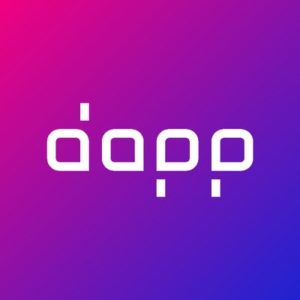 Dapp.com is a comprehensive analytics and distribution platform for dapps built on smart contracts platforms, including Ethereum, EOS, TRON, Steem, TomoChain, IOST, and Klatyn. The platform offers deep insights into user metrics and on-chain analysis, presented parallel with quarterly market reports, a proprietary dapp ranking algorithm, the largest dapp store in the industry, and several other flagship features.
The $1 million funding round was led by Hashed and was accompanied by Du Capital and other investors. Hashed is a leading blockchain-oriented VC firm based in Seoul, South Korea.
"These funds will be used to help Dapp.com boost our user base and revenue by expanding to new markets (especially Korea), as well as to drive growth through opportunities unlocked by the new resources injection," details Dapp.com Founder and CEO, Kyle Lu. "We have the world's largest collection of data on blockchain-based applications, and offer comprehensive data to media, VCs, and other institutions — we are positioning ourselves as the AppAnnie of dapps."
The news comes on the heels of Dapp.com's recent announcement of its integration with Klatyn, marking its 7th smart contracts blockchain network included in its metrics suite. Klaytn is the blockchain platform from Kakao and pushes Dapp.com's lead in dapp distribution and analysis for smart contracts networks ahead of industry competition even further.
Dapp.com is also expanding its scope in the dapp market by launching its dedicated Dapp Store Wallet (DSW), which was created to significantly reduce barriers to dapp usage, fostering a more user-friendly experience for mainstream application users.
"User onboarding has been the primary point of friction for the decentralized apps market," says Lu. "DSW offers instant accessibility to dapps with its unified blockchain account, and the Beta version was launched for EOS blockchains on September 3rd."
The finalization of the funding round is another major step forward for Dapp.com, and serves as a timely boost for the platform's critical growth stages as the dapp industry continues to blossom.
About Dapp.com
Dapp.com is the leading blockchain-based application and on-chain analysis platform. Offering a suite of metrics, market reports, and data insights into 7 different smart contracts platforms, Dapp.com is on the bleeding-edge of an emerging market for decentralized applications.
About Hashed
Hashed manages the largest crypto assets fund in South Korea with operations based in San Francisco and Seoul. Led by serial entrepreneurs and engineers, Hashed aims to expedite global blockchain adoption through strategic investment and community building. Hashed also recently announced its focus on blockchain gaming and launched its accelerator program, Hashed Labs.