Another week in crypto passes, another tweet from a billionaire shifts DOGE prices, and another FTX related incident occurs, shaking the entire market. Meanwhile, ORBN investors looking for returns in this bearish time are sitting pretty atop a 20x profit, as Orbeon Protocol enters the 9th stage of presale.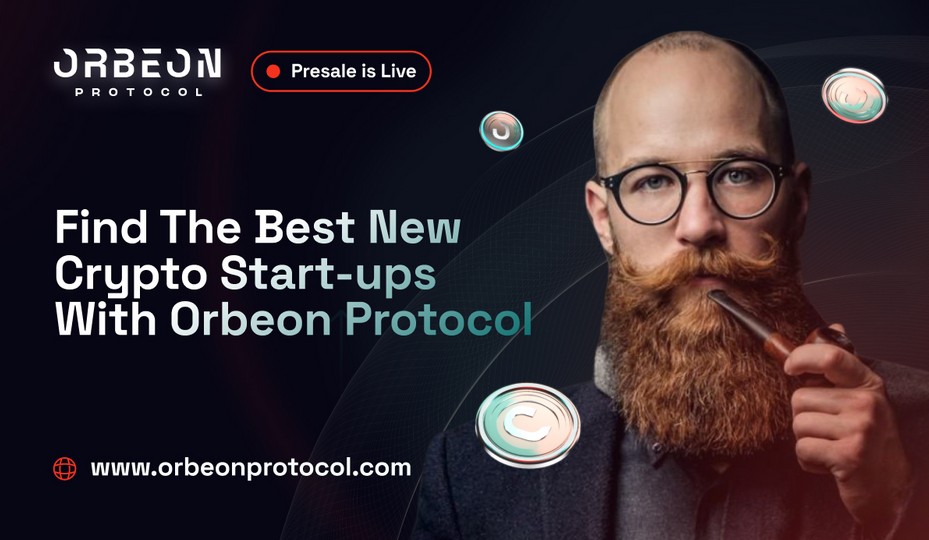 Silvergate and Musk are too much for Dogecoin
On March 2nd, Silvergate, a crypto focused US bank that has lost a lot of money from FTX, revealed it was in trouble with earnings lower than thought and it had failed to file certain SEC documents on time. JP Morgan downgraded the bank's shares from "neutral" to "underweight".
Coinbase were the first big name to distance themselves with Silvergate, with Circle, Paxos, Gemini and many others following. A market wide sell off occurred on March 3rd, with BTC and ETH dropping by around 5% and most altcoins following, including DOGE at 5.4%.
DOGE had been on a tear since January, when Powels 0.25% increase in rates was seen as good for risky assets, and DOGE then peaked at around $0.098 in February. However as CPI and other data all turns out to be worse than expected, the markets have begun to change sentiment.
As if this wasn't enough, the 'Dogefather' sent prices downwards after he tweeted that he is moving from crypto to AI, in order to combat what he calls "woke AI" because it "lies to you". Currently DOGE is holding its support level of $0.074, after briefly testing the $0.073 mark.
Polkadot – what comes up must come down
DOT has also been doing great since the start of the year, benefiting from the Feb 14th short squeeze on BTC, which pushed the price from around $6 to a high of $7.67 on Monday 20th. Other DOT news also helped to move the price, with new developments in native staking attracting a lot of attention. Since then however, there has been a price reversal, leaving DOT right back at $6.
Despite the amount of price volatility, Polkadot are busier than ever, releasing a medium level importance upgrade to the network, attending ETHDenver, running the third year of the Polkadot Blockchain Academy and generally helping developers and users understand what their parachains are about, and how they can be used for a wide variety of use cases. Polkadot's founder 'asynchronous rob' is doing several deep dives on Polkadot, with his next talk being about blockchain scalability, asynchronous backing and pay-as-you-go parachains.
Orbeon Protocol offers a new way to raise money
Times of recession and unemployment have usually led to a big uptick in people starting their own small businesses. The irony of this is that those who need funding from banks can struggle at times like this, with high interest rates and risk on conditions making it difficult to obtain funding even for highly relevant business models.
Orbeon Protocol has defied the volatility of the market, as its challenger VC model proves popular with would-be investors who are keen to get involved in seeding companies as well as just buying crypto or stocks. Orbeon PRotocol converts the equity or rewards that a company would like to offer and turns it into an NFT. This NFT is then fractionalised and offered to its community for investment, allowing ordinary people to diversify their portfolio in new ways.
ORBN, the native token of Orbeon Protocol, is now trading at $0.0835 in presale before the token has even launched.
Find Out More About The Orbeon Protocol Presale
Website: https://orbeonprotocol.com/
Presale: https://presale.orbeonprotocol.com/register
Disclaimer: The statements, views and opinions expressed in this article are solely those of the content provider and do not necessarily represent those of Crypto Reporter. Crypto Reporter is not responsible for the trustworthiness, quality, accuracy of any materials in this article. This article is provided for educational purposes only. Crypto Reporter is not responsible, directly or indirectly, for any damage or loss caused or alleged to be caused by or in connection with the use of or reliance on any content, goods or services mentioned in this article. Do your research and invest at your own risk.