Energi Mine has successfully raised $11 million for its new cryptocurrency, ETK Tokens during the pre-sale period of its Initial Coin Offering (ICO). The public sale period launches on 1 February 2018 with total fundraising capped at $15 million.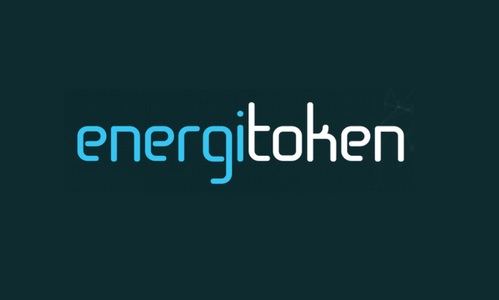 The UK headquartered business has also announced it is rolling out an international expansion programme in the first quarter of 2018, with office openings in the United States, Japan, South Korea and Germany.
Energi Mine – a Blockchain-based business that uses Deep Learning Artificial Intelligence models to trade and manage energy – launched its ICO after months of travelling the globe talking to governments, corporations and the general public to make them aware of its initiative to reduce global energy consumption.
The company has launched a blockchain-based platform that aims to decentralise the global energy market by incentivising energy conservation.
The platform will change the market by encouraging consumers and organisations to reduce their energy consumption. This will be achieved by issuing ETK Tokens to reward energy efficient behaviour, such as taking public transport or buying energy efficient appliances.
Commenting on the Energi Mine's ICO, founder and CEO Omar Rahim said: "Our ICO has already attracted contributors from over thirty countries, with all continents represented. There has been a mix of investors from larger crypto funds to the general public. We're building a global business so it's good to see such worldwide interest. The majority of funding will go towards building the platforms to reward energy saving behaviour and our peer to peer trading exchange."
Commenting on the future of the business, he added: "Our technology will dominate the energy space. We have some of the most talented people and best advisors in the world on board to make sure this happens, not to mention an illustrious list of partners that we will continue to announce over the coming weeks and months."
Energi Mine has chosen Tokyo as its first international base, due to high levels of interest in cryptocurrencies in Japan. Omar Rahim added: "Cryptocurrency adoption in Japan is leading the way globally. There are already multiple retailers accepting crypto payments. Japan also has issues with its energy infrastructure since the nuclear disaster at Fukushima. There is a real problem that needs solving and Japanese companies are keen to adopt both blockchain and cryptocurrencies."
Energi Mine's Tokyo office will open in the coming weeks, with new offices in Korea, Germany and the United States opening in the first quarter of 2018.
Added Omar: "Our employees globally will be able to work from any office they choose at any time. Our workforce will be decentralised, just like blockchain technology."
---
Crypo-Reporter.com does not endorse nor support product/service described in press release. Crypto-Reporter.com is not responsible for or liable for any content, accuracy or quality within the press release. Readers should do their own due diligence before taking any actions related to the promoted company or any of its affiliates or services.