ETERBASE, a new cryptocurrency exchange based in Liechtenstein, has recently received approval from the country's Financial Market Authority (FMA) regulatory body. In a statement, the FMA has followed the legal opinion as submitted to the regulator and does not intend to regulate the crypto-to-crypto business of ETERBASE at this time. The regulatory assessment was based on the legal opinion drafted by NÄGELE Attorneys at Law LLC in Liechtenstein.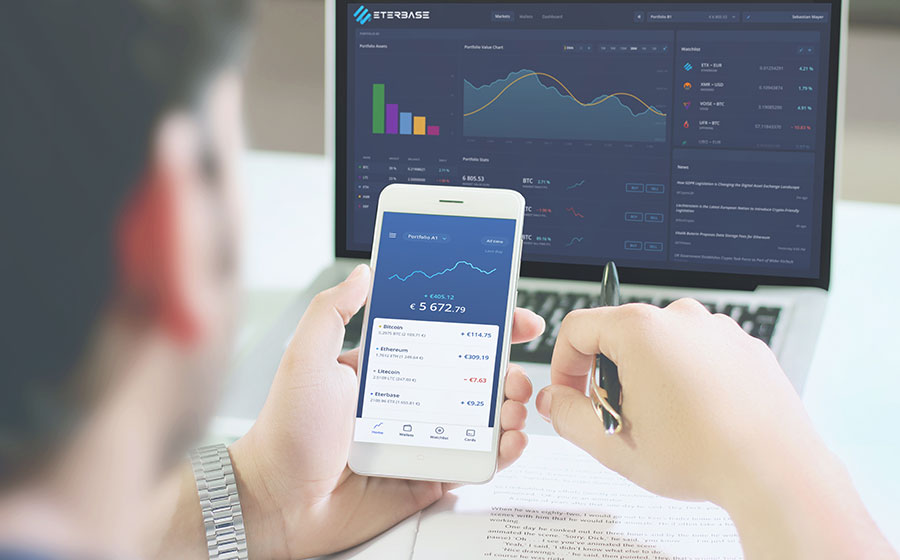 Citing the announcement, ETERBASE co-founder, Robert Auxt, noted, "We are extremely excited about getting over our first major regulatory hurdle to be recognized as a cryptocurrency exchange in Europe. We at ETERBASE will continue to push ourselves to become the most regulatory compliant exchange in Europe and will work towards providing our customers with the safest, most trustworthy trading experience available."
The FMA has also ruled that the issuance of the ETERBASE native XBASE token in an Initial Coin Offering (ICO) is not deemed an activity which may be subsumed under a currency exchange pursuant to the FMA.
ETERBASE is, however, going to apply rigorous KYC/AML/CTF due diligence for all eligible ICO participants that are well beyond the standards so far applied within the industry to fully comply with the present and future legislation such as the 5th EU Anti-Money Laundering Directive.
According to the FMA, regulating the exchange based on fiat or currency exchange business models is not applicable since ETERBASE will not directly exchange crypto-to-fiat trading pairs on its own account, and instead, will only be matching orders. "For this purpose, ETERBASE is also teaming up with regulated financial institutions and crypto-custodians to provide fiat gateways, cold storage, and hot wallet services," says the FMA. "In this way, the business model will allow customers to choose from a variety of financial institutions and custodians to serve their needs and security requirements."
ETERBASE is the first regulation-compliant European cryptocurrency exchange, offering fast, secure trading on a clean, powerful, user interface. The exchange utilizes a membership-based model using its native XBASE token to significantly reduce fees for users.
The exchange is applying to become an Electronic Money Institution (EMI) and plans to provide each customer with an International Bank Account Number (IBAN). This will allow direct cash deposits and withdrawals on a payment account, as well as an ETERBASE debit card.
This regulatory assessment provided by the FMA to ETERBASE is based purely on current Lichtenstein law and the legal facts can be judged differently abroad.
About ETERBASE
Taking the best practices of existing exchanges and eliminating bad practices, the ETERBASE team is developing a trading platform that addresses the issues currently facing first-wave exchanges such as lack of regulatory compliance, poor UX/UI, slow trading speeds, and scalability problems.
ETERBASE complies with all current financial regulations like KYC, AML, CTF, and GDPR, the same as large financial institutions, and it has been developed to facilitate the needs of beginner and professional traders alike. Every detail of their professional dashboard, including multiple portfolios, social trading, and portfolio performance figures, has been designed to put powerful, institution-grade tools at the fingertips of every user.
With massive scalability, ETERBASE's trading engine has been designed to be fast and robust enough to meet the demands of modern traders, and unlike other exchanges, ETERBASE offers a membership program that is accessed by holding XBASE tokens. Each membership tier offers different benefits including zero trading fees, up to 5,000 trade requests per minute, up to 100 sub-accounts, direct market access, and 24/7 human-centric customer support, among others.
By addressing the failures of first-wave exchanges, ETERBASE is setting a new gold standard in digital asset trading.