In mainstream markets cryptocurrencies are sometimes viewed as a volatile investment medium, but Etherty is backing their tokens with properties. This means the tokens themselves have material value, as collateralized buildings will not just disappear. This limits the user's risk in buying tokens and can provide returns from rent as soon as a property token is purchased. Furthermore, the traditional liquidity in real estate markets is made relatively more accessible to liquidate by the Etherty trading platform, where buyers and sellers can quickly purchase and sell.

Etherty's platform addresses many of the challenges in the real estate industry including the time, effort and know-how on the buyer's part, including research on the property, an understanding of the nature of the market along with the potential outlook, sourcing trusted facilitators for the process of the transaction, and a physical presence to ensure everything is done to a satisfactory level. Let's not forget the tedious process of qualifying for and obtaining a mortgage or other types of loans, and if financing is through partnerships, then it is not only difficult to find trusted partners, but also laborious to negotiate and execute agreements through the life of the contract.
According to the Co-founders Murtaza Khan and Adnan Naeem, Etherty a blockchain based platform is launching an Initial Coin Offering (ICO) this month and is poised to disrupt the way people purchase real estate across the globe. Murtaza, said "Etherty is one of the most interesting startups that you will come across, bold statement, and I'll tell you why. Imagine a platform, where if there's a boom in another corner of the world, let's say Australia or Hong Kong, the platform brings real estate market to your app or device. You can buy, sell, trade in the market, even if you have only $1000 in the bank".
The Etherty platform will enable crowdfunding for property breaking the threshold of minimum investment to get involved in the property market. With a minimum requirement of 1000 USD, Etherty users can become international property traders. Etherty provides a marketplace for trading tokenized property assets, the Etherty Trading Platform (ETP). Property tokens will be ranked and indicators provided so that users can perform seamless transactions on the trading platform. Whether the intention is to raise money for the development of a property, or execute a simple purchase or sale all needs can be catered for on the platform. The integration with Ethereum smart contracts and property registrations on the blockchain provides a quick, transparent and secure method to complete these transactions.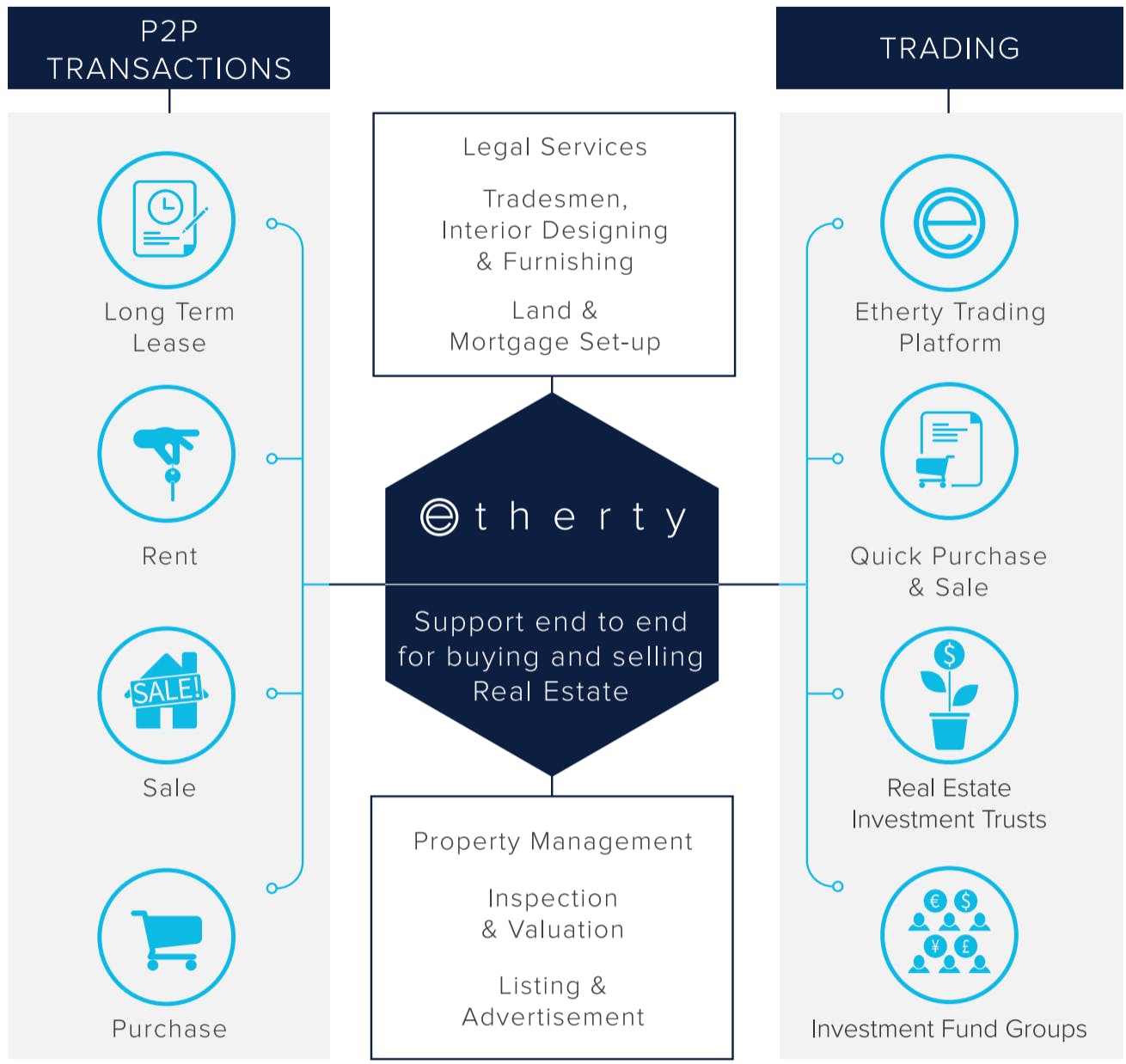 The Etherty ICO presale is starting on December 25th, to get more information or get whitelisted please visit https://ico.etherty.com
---
Crypo-Reporter.com does not endorse nor support product/service described in press release. Crypto-Reporter.com is not responsible for or liable for any content, accuracy or quality within the press release. Readers should do their own due diligence before taking any actions related to the promoted company or any of its affiliates or services.