The blockchain world is currently looking towards the European Commission (EC) as it takes prompt steps to embrace integration and implementation of trusted blockchain ecosystem. European countries such are Slovenia, Malta, Liechtenstein, France, and Netherlands together with the European Blockchain Hub (EU BC HUB) are showcasing significant examples in the world on blockchain implementation, as well as demonstrating the key role of blockchain in realization of the United Nation's Sustainable Development Goals (SDGs).
Following the recent worldwide tour of Blockchain for Sustainable Development Goals, the EU BC HUB along with the Nispana and under the patronage of Ministry of Economic Development and Technology – Republic of Slovenia are all set to 'roll out carpets' and welcome blockchain professionals and enthusiasts from all around the world to The Global Blockchain Summit Slovenia, scheduled for 29 – 30 April 2019 in Ljubljana.
The government of Slovenia illustrates blockchain as a friendly environment that offers ease of doing business for the growth of companies, which makes Slovenia a unique and most sought-after destination for a host to the Global Blockchain Summit.
"I believe that the future of society lies in the ability of people to communicate, cooperate, and create good projects together. Blockchain can help us as a tool to act into this direction."
Blaž Golob, president and CEO, European Blockchain Hub
The Summit will be a unique event for global exchange for governments, businesses, as well as other communities driven by blockchain. It will offer rich space to discuss implementation of blockchain in realizing UN SDGs, tokenizing economy with suitable ecosystems for ICO's, bringing a wide spectrum of successful blockchain use cases worldwide. It will provide examples on how to learn and benefit from the exchange to foster and strengthen the cooperation amongst blockchain businesses, larger society, and regulators with the goal of developing the trustful and secure blockchain ecosystem.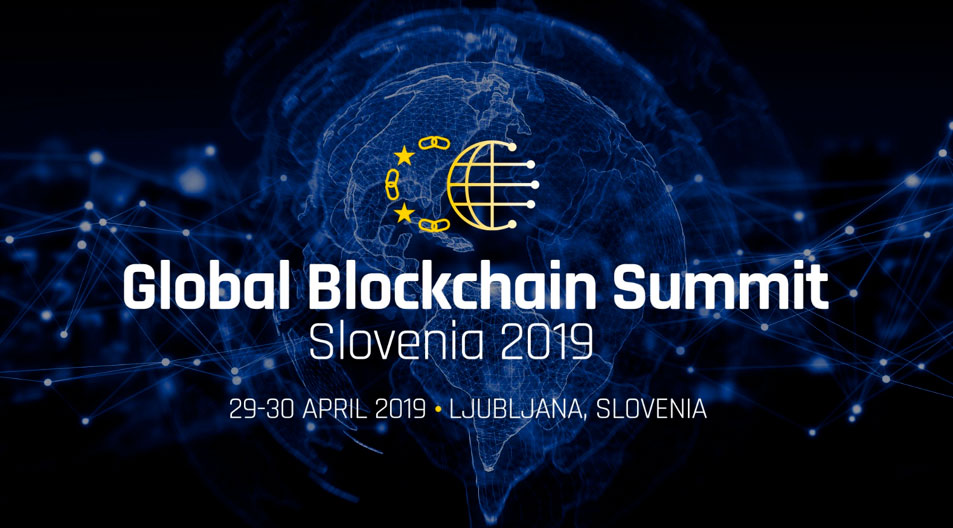 The two day Summit will gather participants from over 30 countries, with 1000+ delegates, 100+ exhibitors, and 100+ leaders, investors, blockchain companies and startups. All of them will not only share innovative ideas, but also offer their valuable experience within action-packed schedule. In addition, you will benefit from rich networking opportunity with some of the biggest names in the industry.
Website
http://www.globalbcsummit.eu
Contacts
Nispana: +442034554101 | +91 (80) 4933 1000
EU BC Hub: + 386 (0)1 810 94 12
Contacts
Speaking opportunities: speaking@globalbcsummit.eu
SPONSORSHIP opportunities: sponsor@globalbcsummit.eu
Delegate enquiries: delegate@globalbcsummit.eu
MEdia & partnership opportunities: marketing@globalbcsummit.eu