Neutral, the open financial protocol for decentralized financial instruments, has today announced the launch of the Neutral Platform, allowing users to deposit stablecoin assets into Neutral Dollar (NUSD). Neutral Dollar, a next generation stablecoin pegged to an aggregated basket of stablecoins initially comprising of DAI, PAX, TUSD, and USDC, will enable deposits of these constituent coins from May 16th, 2019 via various methods such as a desktop client or decentralized application (dApp).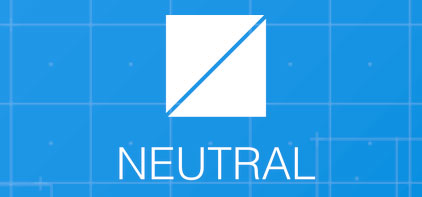 Matthew Branton, CTO of Neutral and Architect of Neutral Dollar, said, "The launch of the Neutral Platform marks the beginning of our users journey into a better stablecoin with unprecedented levels of liquidity while presenting an asset with better stability and diversified risk. This platform will enable users to manage positions between stablecoins in a much more seamless and intuitive way."
The Neutral Platform, available to download now, will present users with an overview of the Neutral Dollar basket, its value, and the distribution of each of its weighted constituent coins. From May 16th, 2019, users will be able to deposit constituent coins into their Neutral Dollar Basket, officially marking the launch of the Neutral Dollar system. The Neutral Dollar system is powered by Neutral's smart contract protocol.
Neutral Dollar's current peg of DAI, TUSD, PAX, and USDC is based on modeling by Neutral to find the combination of stablecoins needed to achieve maximum stability. A pricing mechanism ensures consistent weighting for each component relative to the overall basket and adjusts the basket in reaction to price fluctuations. Rigorous testing indicates that Neutral Dollar is significantly less volatile than any other stablecoin on today's market with its current basket composition.
Branton concluded, "Our mission at Neutral is to bring superior decentralized financial products to the cryptofinance space. We are moving to solve the problem of unexpected volatility in the stablecoin space, which is an enormous trap for investors, along with the lack of liquidity in the space. This announcement brings us one step closer to this goal and is a milestone on the way to reshaping the industry."
About Neutral
Neutral, founded in 2018, is a smart contract system offering superior financial instruments to the cryptocurrency space. Leveraging proven investment concepts, Neutral builds upon existing infrastructure to facilitate growth in the cryptocurrency and blockchain industry. Neutral's first product, Neutral Dollar (NUSD), is an aggregated basket of stablecoins, resulting in a superior digital dollar which has lower volatility, increased liquidity, and increased transparency when compared to other stablecoins on the market. Neutral's core team comprises of experienced investors, quantitative traders, trading system developers, and is advised by Nobel Prize economists and financial industry experts. The company is backed by Sequoia Capital China and has offices in San Francisco, New York, and Beijing.
For more information, visit https://www.neutralproject.com or follow Neutral on Medium, Twitter or Telegram.