Portion, the company providing a transparent and trusted platform for creators and collectors, launches its blockchain-based global auction house. With $5.5 million already raised by VC fund partnerships, Portion empowers creators, collectors and bidders with its certifiably authentic means of exchanging high value goods for cryptocurrency.

Auction houses have existed since 500 BCE, and have adapted alongside the evolving societal, economic, and technological landscape over time. The industry originated as a large scale and luxurious concept, available only to wealthy and well-affiliated individuals with firms like Sotheby's and Christie's setting a standard of elitism and exclusivity. You probably imagine  crystals, diamonds, and rare works of art being sold to the high-class and affluent bidders in person, or over the phone to the highest bidder, making auction houses exceedingly inaccessible to the masses. Even with a digital auction house, bidders still are left with a lack of transparency, exhaustive payment processes, faulty bidding, and unfortunately, auction fraud. Portion's decentralized, digital auction house that offers a transparent, scalable solution for luxury goods and rare collectibles, is uniquely positioned to address these issues through blockchain technology and innovative processes and operations. The platform offers:
Unparalleled transparency: The blockchain infrastructure itself functions on a decentralized network, removing concern for lack of transparency. All of transactions done with Portion are facilitated by this technology, creating transparency into ownership and final prices paid for all goods.
Payment in cryptocurrency: By exclusively accepting cryptocurrency, Portion will be able to validate proof of funds in real time, only allowing users to bid on items when they have sufficient funds. Once the auction is complete, funds are held in a smart contract and only released upon the winner receiving possession of the good.
Trusted bidding process: Portion auctions will be available online and will follow a blind bidding model to mitigate the means of collusion, and reduce incidents of shill bidding. This process fosters the fairest bidding structure, eliminates unethical practices, and simultaneously helps the seller receive the best price for their good.
Accurate representation and authenticity of goods: Portion has created a three-step process to ensure goods are authentic and appropriately represented. Authentication is initially granted through partners of Portion, where all users are interviewed, asked to provide references, and demonstrate credibility, before they are granted ability to create Portion's Blockchain Certificates . Owners of the goods will then set a reserve price, create a description, and list the good on Portion. Lastly, upon completion of the auction, a smart contract will be executed and the Blockchain Certificate will be sent to the buyer.
Portion launches with $5.5 million under its belt in seed funding from institutional investors. Those that back the company believe in its capability to provide a new asset class of art and collectibles, that blends digital goods with physical goods, and caters to the millenial and GEN Z demographics.
"Our goal at Portion is to connect the physical and digital world in a creative way that is focused on new arts and collectibles," says Jason Rosenstein, Co-Founder and CEO of Portion. "The generations of today are accustomed to the instantaneous nature of the Internet and the ever-increasing accessibility that technology provides, and we want to capitalize on that in a way that simultaneously disrupts a centuries-old industry."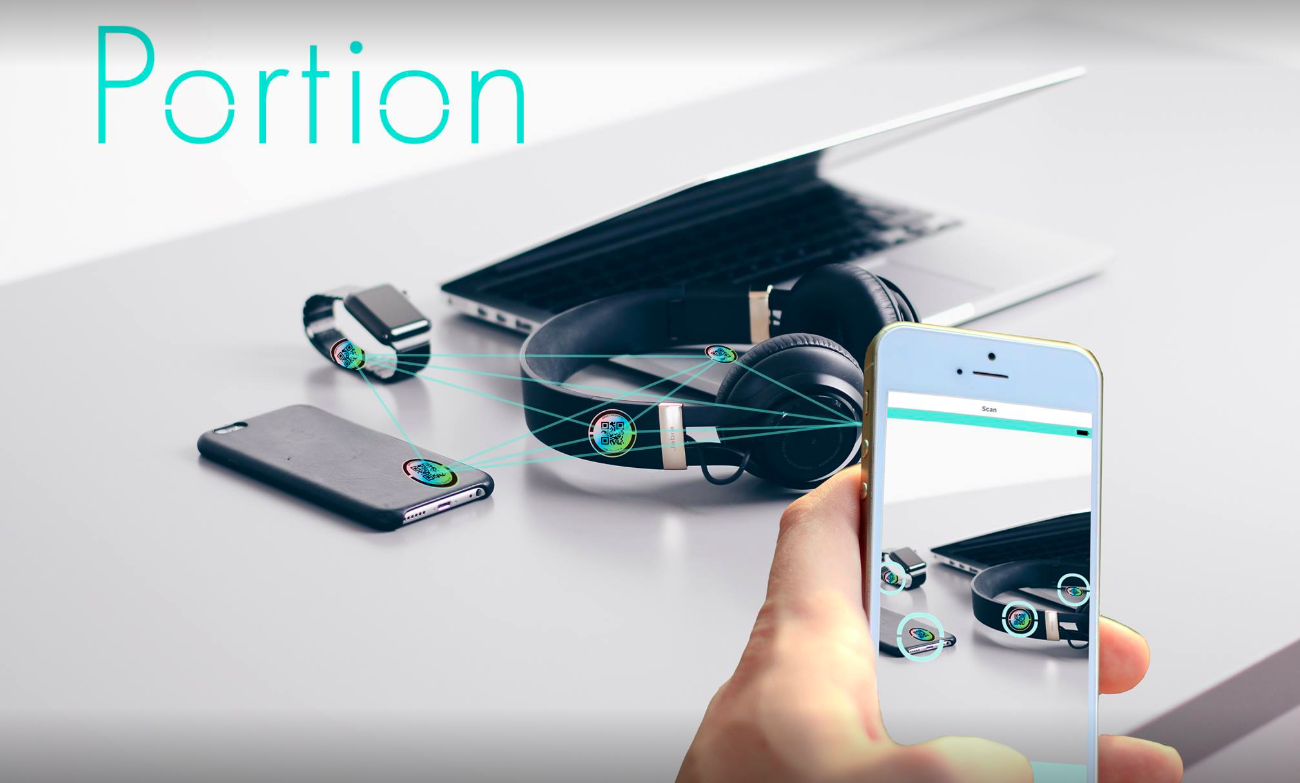 About
Portion was founded in 2016 by Jason Rosenstein following his creation of an early auction house prototype connecting the physical and digital world, and assuring authenticity. The platform is built on the Ethereum Blockchain, and offers a transparent, scalable solution for luxury goods and rare collectibles. All transactions are facilitated by cryptocurrency.