Blockchain leader Qtum yesterday signaled a long-awaited gear change in its ambitious growth plan — to the delight of its community members.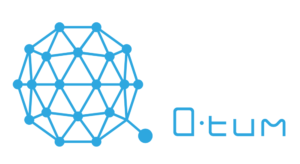 Qtum, the first successful UTXO with Smart Contracts and Proof of Stake blockchain, revealed a revamped website that highlights it's fast-growing network of around 7,000 POS full nodes across the world. Only Bitcoin (13,000) and Ethereum (20,000) have more.
The website release, the first phase of Qtum's new growth drive, comes after the Qtum team stepped back from marketing at the end of 2017 due in part to uncertainty surrounding the regulatory environment in China.
A renewed marketing focus — and Qtum's clear intention to cement its position alongside Bitcoin and Ethereum as the most decentralized and secure blockchains — will be well-received by community members, who have long called for a stronger media presence.
By moving back into the media spotlight, Qtum can start leveraging its network effect, attracting more users and more developers — and becoming an ever-more trusted and reliable public blockchain.
As the number of Qtum nodes increases, the security, stability and response speed of Qtum's blockchain will increase, increasing its appeal to enterprises, providing underlying support for more enriching Dapps in the future, and expanding the Qtum ecosystem further.
CEO Patrick Dai said: "We've been focusing on building the very best technology this year. But we realize we have not put enough effort into marketing and community management recently. We are working on this and will push Qtum once again to massive adoption."
Qtum's media drive comes shortly after the team's recent announcement of the x86VM, a revolutionary Virtual Machine bolted on top of the Qtum blockchain that will allow for more efficient, flexible, secure and faster Dapps.
The release gives greater flexibility to developers, who are no longer limited to the Solidity programming language (as is the case with Ethereum), but can instead code in a range of languages with a longer history – C, C++ and Rust, to name a few.
Qtum's Proof-of-Stake blockchain is an alternative to the huge energy expenditure involved in traditional Proof-of-Work systems. This huge advantage, and its growing network, are expected to be the central messages in Qtum's marketing drive.
Media Contact:
Olivia Jarman
Cryptoland PR
olivia@cryptolandpr.com
About Qtum
Qtum is the first UTXO-based smart contract system with a proof-of-stake consensus model. The platform use Account Attraction Layer to combine Bitcoin Core and Ethereum Virtual Machine. Proof-of-stake model reduces the computational difficulty in the network and increases scaling possibilities. Developers have deployed by more than 50 decentralized applications across a broad spectrum of sectors. Qtum's independent blockchain aims to bring smart-contracts technology to mobile and connected devices, to minimize the gap between blockchain and commerce. On Dec. 28, 2017, Qtum and Baofeng, the largest video-hosting portal in China, announced a partnership to transform the music and movie industry. As of January 2018, Qtum posts a market valuation of over US$5 billion. For more information, please visit: www.qtum.org