Singapore-based startup ATN (AI Technology Network) is developing a blockchain platform for Artificial Intelligence API marketplace. According to the company, it will be the next-generation blockchain platform that will help any-size business to adopt AI technologies for its needs.
Essentially, ATN would create an environment that gives DApps (decentralized applications) developers a quick access to AI technologies, if they need them to be implemented into their DApps. On the other side, developers of AI technologies will be able to share their solutions and be compensated for their work. This will allow to build an ecosystem for rapid adoption and commercialization of AI technologies. Entry barriers for enterprises who want to use AI solutions will be significantly reduced.
According to whitepaper, ATN token will be used to pay fees for AI services access. The ATN team aims to implement DAO (decentralized autonomous organization) structure for its network, where ATN tokens will be used for the governance system.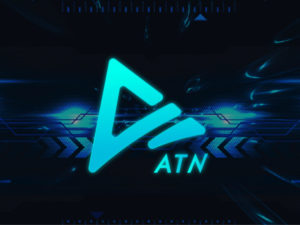 ATN tokens are based on Ethereum blockchain. Also, ATN will collaborate with Qtum Foundation to create an intelligence layer on Qtum blockchain.
Qtum is a hybrid blockchain application platform. Qtum's core technology combines a fork of bitcoin core, an Account Abstraction Layer, allowing for multiple Virtual Machines including the Ethereum Virtual Machine (EVM), and proof-of-stake consensus aimed at tackling industry use cases.
Also, ATN recently announced a strategic partnership with Wanda Internet Technology Group. ATN and Wanda will jointly establish a "blockchain + AI" industrial alliance to support Wanda's business entities to create smart products and services.
"Compared with traditional technologies, blockchain has big advantages. The appearance of blockchain technologies brought us great social value and those technologies could be widely used. At the same time, massive commercial entities of Wanda had great demands for the applications of AI. Through Wanda had done some researches in AI, it still needed to use various kinds of AI abilities and its related data provided by more AI manufactures. We found that such power and data coming from ATN could meet our demands," said Cai Dong, vice-president of Wanda Internet Technology Group.