Ripple has crossed a psychologically sensitive price level. Its technology is actively used by major banks, but experts believe that in the short term the price will not exceed $1.2.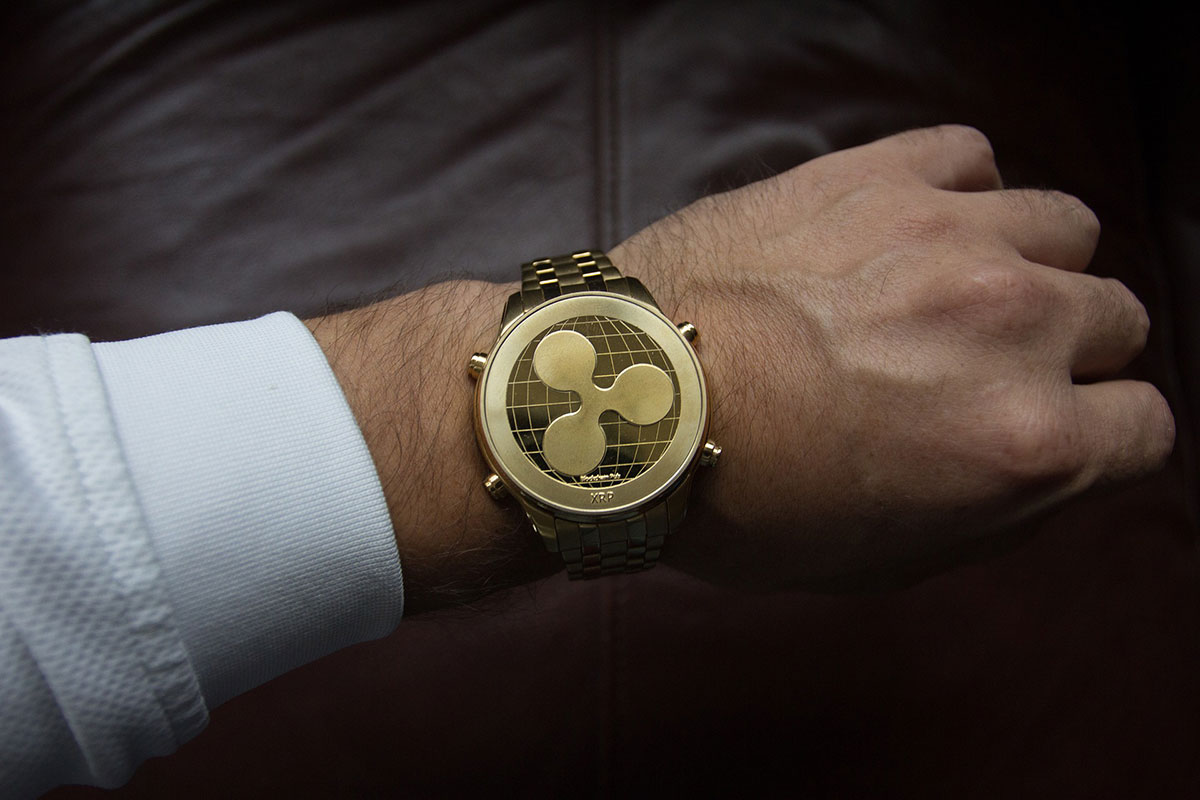 In the last 24 hours Ripple's price has fired up by 18%. From $0.9 on March 4 it is now trading at the $1.07 level. The cryptocurrency, third by market capitalisation, has significantly added in value amid the overall market recovery. Bitcoin and Ethereum have also inched 2% up, while Monero, whose hard fork is to take place on March 14, grew by 5%.
Ripple has struggled to break through the $1 resistance level since February 24. During this period the price has not fallen below $0.9. The virtual currency set a record on January 4 when it traded at $3.74, but it then plunged to $0.6 on February 6, surrounded by a widespread trembling of the whole crypto market, whose total market cap shed a third of its value.
---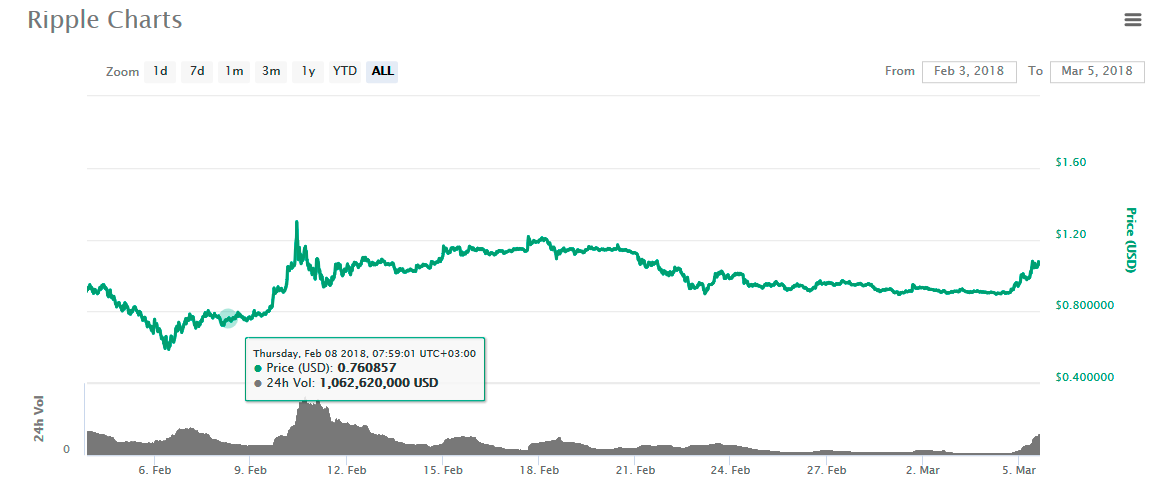 ---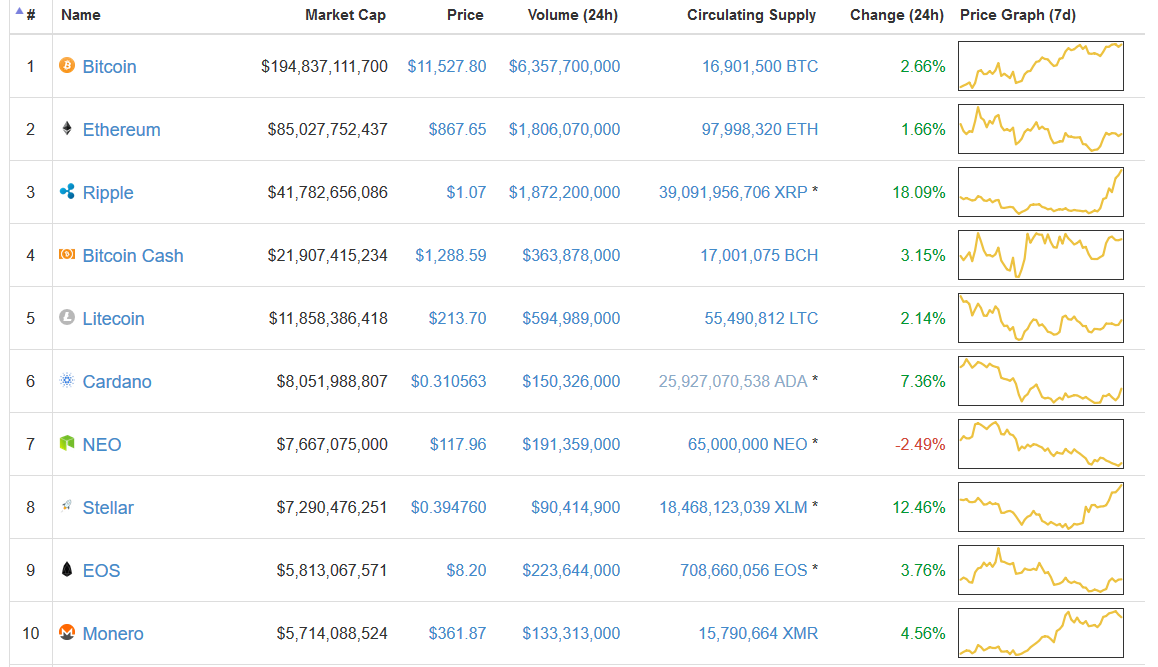 ---
Ripple (XRP) has demonstrated the biggest increase among popular digital currencies in the past 24 hours. According to The Motley Fool, it happened for several reasons. In February, Western Union announced testing of xRapid technology that uses Ripple coins.
Also, it was reported that Woori Bank, one of leading South Korean financial institutions, successfully concluded Ripple blockchain tests. Analysts believe this could have a positive effect on a broader use of the cryptocurrency in the banking sphere.
Pundits have remarked the price of the virtual currency remains low, despite its 66% price bump in the last month. Yet it is unlikely the altcoin will reach its max potential in the near time. It is expected to trade in $0.9-$1.2 range.