Opera is getting ready to launch a new Opera Тouch web browser with built-in crypto storage.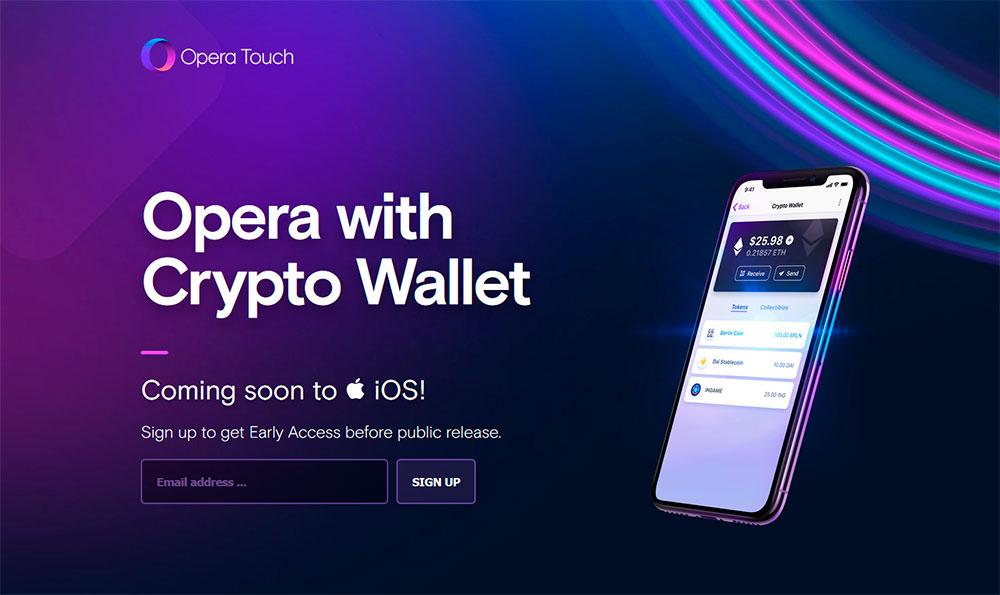 iPhone users can soon expect to store digital money in a wallet of a new Opera Touch browser, adapted specifically for smartphones. A similar option has been already introduced for Android devices.
The users can take part in testing of the new product. To try out the beta version and see the browser in action, user needs to register at the link here. The application will be supporting dApps based on Ethereum platform.
Opera for Android came out in mid-December. At the moment the team is also testing the crypto function on Windows, Mac and Linux.